By Franklin Alli
The Federal Government has been called upon to inject N5.4 trillion (about $27 billion) every year for the next three years to the private sector in the country.
This is to enable them to meaningfully diversify the economy.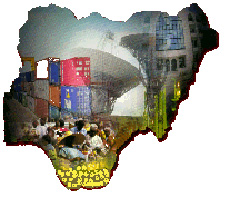 In a statement, Price David Iweta, President of Sapele Chamber of Commerce, Industry, Mines and Agriculture, who made the call in Lagos, stated that the federal government should borrow the money from Development Finance Institutions (DFIs) and Multilateral Investment Guarantee Agency (MIGA) an arm of the World Bank and channeled it to the private sector to salvage the country's collapsing economy.
"It is a known fact that the three arms of government namely Federal, State and Local governments budget annually about N10 trillion without accounting for any industrial and economic growth to our nation. The private sector which is considered to be the driver of any economy has no access to cash injection of fresh investments in areas of long term capital to grow the Real Sector of our economy to providing the needed employment that has gotten to its unacceptable height.
"It is time for the Federal and State Governments to deliberately, as a matter of urgency summon courage to create investment windows by attracting capital flow of minimum of N150 billion ($750 million) as loan-able funds for the private sector of each of the 36 states of the Federation through external borrowing annually for 3 three years consecutively for on lending to private sector operators at 6 percent per annum targeted to generate 500,000 jobs by each state with a total of 18 million jobs in the country in one year. This fresh venture capital shall be targeted towards the developments of Agriculture, Mining and manufacturing activities," he said
According to him, the proposed borrowed fund should be secured by act of parliament empowering the Central Bank of Nigeria (CBN) to borrow at 2 percent and lend at 6 percent by sharing and spreading 4 percent among Bank of Agriculture (BOA), Bank of Industry (BOI) Nigeria Export Import Bank (NEXIM) and CBN at 1 percent each as supervision and monitoring fees/charges. The loan shall be repaid over 5-10years for mainly plant & machinery, infrastructure and working capital.
"This initiative with committed, sustainable political will running for three years being the remaining part of the first tenure of President Muhammadu Buhari attracting total fresh Venture capital investment of N16.2 trillion and employment opportunity for 54 million Nigerians will print his name on GOLD," he stated.