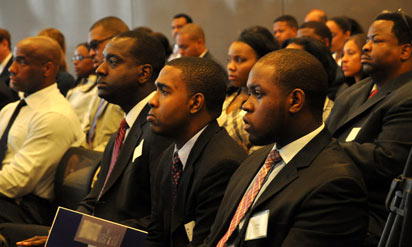 By Laide Akinboade-Oriere
ABUJA—The Chairman  Senate Committee on Tertiary Institution and Tertiary Education Trust Fund, TETFund, Senator Binta Masi, yesterday said  Nigeria currently spends over  $2 billion annually as capital flight on education abroad.
She made this known in Abuja,during the official Commissioning of Federal University of Lafia, FUL, to the Nigeria Research and Education Network,NgREN.
Senator Masi, who frowned on Nigerians travelling to other African countries to get educated, said Nigeria was getting it right on the initiative of the research and education network.
She said as chairman, Senate Committee on Tertiary Education Trust Fund, the NgREN initiative would be further exposed to the members of the National Assembly to fully engage all stakeholders and ensure adequate funding and support for maximum delivery of the NgREN services.
Senator Masi added that the National Assembly would continue to support more initiatives on rescuing and reviving the glory of the Nigeria education sector.
Speaking on the benefits of NgREN, the Coordinator of the Programme in NUC, Dr Joshua Attah, said the network helped in cutting cost as its present connection fee was $59 per megg.
Attah said:   "It helps to avoid unnecessary travels and also help cut cost of capacity building as teaching can be delivered to several people."
He added that NgREN will address ranking address.
It would be recalled, Nigerian Research and Education Network NgREN was formally commissioned on July 8, 2014, and was initially providing services to 27 Federal universities.
Executive Secretary of NUC, Professor Julius Okojie, said Nigeria Research and Education network is the first to become operational in West Africa and its broadband is next to MTN.
He stressed the need to do more sensitization on the advantages of connecting to NgREN.