Cameroon has said that its troops have killed 100 Boko Haram militants and freed 900 captives that were held by the insurgents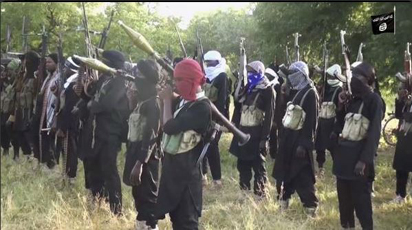 According to Cameroonian defence ministry, soldiers killed the militants and rescued the hostages during an operation last week along the Cameroon-Nigeria border.
There has been no independent confirmation of the claim.
Meanwhile, officials suspect Boko Haram was behind twin suicide attacks that killed at least four people in far northern Cameroon late Tuesday. The suicide bombers blew themselves up in Waza, a town near the Nigerian border.
Cameroon has been fighting Boko Haram since the Islamist militants began cross-border attacks in 2013.
The country is one of five contributing to a multi-national task force dedicated to fighting the group.
Boko Haram has killed more than 10,000 people since launching its campaign for a strict Muslim state in northern Nigeria six years ago.