By Providence Obuh & Busayo Samuel
Ahead of the last quarter of the year, investors' have been advised to be careful of the stocks they buy from the stock market. Shareholders who spoke with Investors Forum, said that there would be further drops in stock prices occasioned by festive period, just as they said that the investors should beware of their purchases.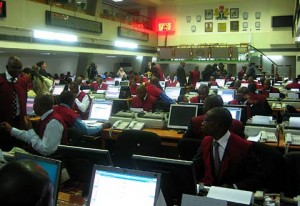 Sir Sunny Nwosu, National Coordinator, Independent Shareholders Association of Nigeria (ISAN):
The last quarter is the quarter that produces the final result and therefore shareholders would be mindful of that, investors will be mindful of that because that is the quarter that carries all the provision. So it's definitely going to be a cautionary issue and I also believe that a good result which the third quarter will produce can also lift the capitalisation of the capital market, but that will not come until after December. So the best time to know the trend of investment will be after December, when fillers will start going out that this company has done well or has done bad, then speculations will start inform of; let me invest in this company as a result of these fillers. But so far is a mixed feeling for the third quarter because that is the quarter that will carry all the hit from all the previous quarters.
What to expect from the market is that the market is down and when one is down, the next thing is to get up. So that is my expectation that the market should get-up, as you know the market is already down and the next thing is for the market to rise again, it may not be to a very high magnitude but at least there should be a sign of improved capitalization and improved returns.
Chief Shotunde Shopeju, Chairman, Beacon Shareholders Association of Nigeria:
The President has not nominated his Minsters and a lot of members of the House of Assembly and Senators are not stable and they have not done any passing of a lot of motions. And particularly, the financial aspect has not been passed and sanctioned that it should continue. So those who are to spend that money are not in suit, as a result money is being held by the government and spending style of investors are on the ending side, very low.
You will find that two, three weeks ago at a time the equities that appreciated were about 12 or 13, so the economic barometer is not moving up, although it did move up last week but today it went down as at the end of last Friday it went down from 57 to 32. So it is not stable it is osculating, as a result investors have got to be on guard about choices of purchases they make. But when you particularly see the stocks that are going down and you have money to throw away, buy those that are depreciating because towards November they may appreciate when money will be coming out.
The forth-coming Ramadan is around, Muslims will want to sell out at all cost and at any denomination, so that they can buy ram and cow to do the celebration . So it is going to further depreciate between now and October and when it comes to October and you find November coming in, people will be a bit buoyant.