By Dotun Ibiwoye
Acupuncture has been recognized as a fertility enhancing approach through its restoration of balance to the body and the internal systems responsible for regulating hormones. Acupuncture is a form of alternative medicine and a key component of traditional Chinese medicine involving inserting thin needles into the body and it's based on the theory that energy, flows through and around your body along pathways called meridians.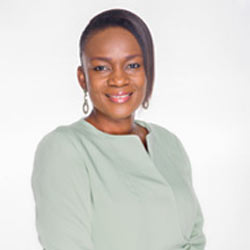 Nordica Fertility Centre's Infertility Counselor/Acupuncturist, Dr. Esther Odiete, at the Physicians Roundtable at in Lagos, recently with theme: 'Transforming Infertility Treatment- In line with global advancements' affirmed that acupuncture could benefit IVF patients beyond potentially improving rates of IVF pregnancy  success.
Odiete said by giving a patient acupuncture before IVF is done has resulted into positive results from practical experience and several studies globally. She affirmed that acupuncture stimulates the neurotransmitters that trigger the production of gonadotrophin-releasing hormone, which controls the menstrual cycle and a woman's ovulation.
It is also believed to stimulate blood flow to the uterus and boost the production of endogenous opioids, inducing the body to relax. Odiete said acupuncture is best before embarking on IVF, during stimulation, before and after embryo transfer. She said countless benefits of acupuncture include  reduction of anxiety, stress, and hormones secreted during stressful situations which significantly decrease fertility.
It also increases blood flow to the uterus, thus thickening the uterine lining, which improves the chances of an ovum implanting on the uterine wall and normalises the systems that regulate ovulation, especially in women with Polycystic Ovarian Syndrome, PCOS. "Acupuncture could benefit IVF patients beyond potentially improving rates of IVF pregnancy  success, noting that it is relatively safe and inexpensive and may aid patients in coping with the emotional and psychological challenges related to IVF and infertility, she said
"It regulates the menstruation and improve ovulation. Improves egg quality by nourishing the follicles with adequate blood supply. It terms of physiological effects, it increases circulation , decreased inflammation, relief from pain, relief of muscle spasms, increased T-cell count which stimulates the immune system.
Dr. Abayomi Ajayi on his part said: "The physicians roundtable is to bring doctors together to share knowledge and ideas on the latest happenings in the world of IVF. It is supposed to be a quarterly programme and we will make more regular.  People are more aware of infertility in Nigeria and are coming out for treatment.
"You know there is a difference between awareness and knowledge. Although the knowledge is still very superficial and that is why we really want to address. To make everybody to understand IVF, know what to expect from it and nobody can take you for a ride in the name of IVF.
He added: "The idea of this project was five years ago, I was in the USA and made some inquiries and I observed that acupuncture was beneficial and came with the question what can I do? So we had to send someone to China. But my surprise is the way people took it. They can see the benefits." Nordica, Lagos registered about 600 new patients every year with over 500 treatments in 2014.
Subscribe for latest Videos