By Clara Nwachukwu
Oil service giant, Petrolog Group, has acquired an ocean diving support vessel to boost its operations and advance the local content policy of the Federal Government, thereby setting the pace in its area of operations. The brand new 100 per cent Nigerian flagged, ABS classed Dynamic Positioning, DP2, dive support system vessel, which is currently in Nigerian waters is the largest indigenous owned vessel in its class and is capable of providing diving, offshore construction and field support.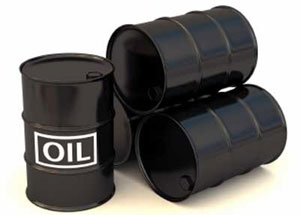 Explaining the features of the vessel, Petrolog said the DSV Vinnice has a dead weight of 3200 tonnes. It is 85 meters long and has a beam of 22 meters. It has an ample deck space which will afford the placement of equipment, tools and supplies on its deck.
The DSV Vinnice is also equipped with the latest mooring controls. It has navigation equipment and communication equipment to keep the officers and DP operators in constant contact with the deck and diving supervisors during DP and moored operations. For added flexibility to its modern DP2 systems, the vessel has a 4-point mooring system which can be used in shallow waters and high current channels.
The bridge is 150m2 in area and has a panoramic view of the diving equipment, deck area, and surrounding waters with CCTV monitoring internal and external ship security, the mooring winches and diving chambers. The bridge is hard wired to all rooms, offices, diving controls, and equipment centers in addition to having 15 Radio communication units for the constant fixed and potable communications during all operations.
The two main 6-cylinder diesel engines power the azimuthing stern drives, the shaft generators for the two bow thrusters, and the two firefighting pumps. The Vessel is powered by three main 800Kw Caterpillars generators and 192kW emergency generators. The Saturation Diving System is powered by dedicated 800kW main and 400kW emergency generators.
Petrolog further said the vessel boasts of comfortable bunks and can accommodate up to 182 crew members, and offers modern day amenities. Petrolog Chairman, Mr. Vincent Ebuh said the acquisition of the vessel is to further position the company as a foremost indigenous oil servicing company and boost its capacity to meet the demands of oil production companies in the country.
According to Ebuh, the local content policy of the Federal Government has thrown a great challenge to indigenous companies in oil and gas thereby making it possible for the serious minded ones to venture into areas that were hitherto dominated by foreign companies. To him there are indeed many more investment potentials in the sector. It also has a fully functional hospital and a team of qualified medical staff.