By BENJAMIN NJOKU
Leading entertainment outfit, Chocolate City, has officially sealed a management deal with Femi Kuti, the first son of Afrobeat legend, Fela Anikulapo Kuti, during the week in Lagos.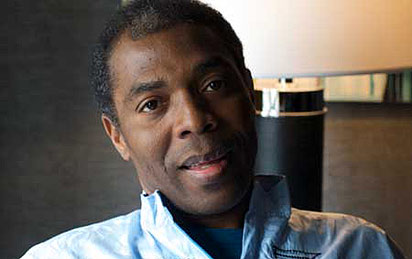 Femi, who was phyiscally present at the event, expressed satisfaction with the terms of the contract. He said, "I am looking forward to a great future with the company. We are both happy about the deal. So, we are hoping and projecting that we shall have a great future together."
According to Femi, he's inspired to sign the deal because of the qualities he saw in the management of Chocolate City. They are very young, honest and vibrant people. They approached me. If I can start projecting my brand from Nigeria, instead of doing so from the outside world, it would be better for me." Explaining why he refused to have a management team over the years, the Grammy Award nominee said he was discouraged with his past experience where he had to work with dishonest people. "It has been difficult managing myself because the things I would have wanted the management to do for me, I had to do them myself or through my elder sister. And that was because I have worked with a lot of dishonest people in the past. So, it wasn't like I didn't want a management. When management of Chocolate City approached me, I thought it was the right time to do so."
However, refusing to disclose the terms of the contract, Femi hinted that he's planning to release his 10th studio album, which he hopes to produce in collaboration with Chocolate City next year.
Speaking further, the Afrobeat legend advised young artistes to focus more on producing good music than becoming too business minded. "when an artiste is too business minded, it kills the creative instinct in him. But many artistes, including myself, have been forced to manage themselves for awhile. But hopefully, with Chocolate City, I have struck the right deal."
Also, speaking on the contract, CEO of Chocolate City, Audu Maikori said, his company is entering into management deal with Femi, which has to do with business development, representation, and getting him to perform at local shows and concerts. According to him, "Femi has been so international that his connection with the local music scene has been discouraging in recent times. We want to bridge that gap between his presence at the international scene and the local scene, ensuring that he is also participating, touring and developing within Nigeria as well.
Chocolate City, which was established in 2005 by lawyer-turned-entrepreneur, Maikori along with Paul Okeugo and Yahaya Maikori, is home to recording artistes such as M.I, Femi Kuti, Ice Prince, DJ Caise, Pryse, Nosa, Victoria Kimani, Dice Ailes and Koker.