By Emman Ovuakporie
ABUJA- Supervising Minister of Aviation, Mr. Samuel Ortom, yesterday, said his ministry had not returned the BMW bullet-proof cars as due process needed to be properly followed.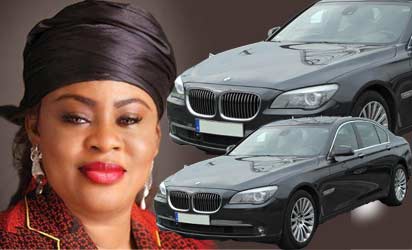 Also, the House Committee on Aviation raised concerns over the unutilised $500 million loan allegedly obtained by the aviation authorities.
Ortom, who appeared before members of the Mrs Nkiruka Onyejiocha-led committee yesterday, explained that President Goodluck Jonathan and other stakeholders have the final say on the controversial cars.
Fielding questions from reporters at the Assembly complex yesterday, he said: "Before we comply, we have to carry the President and other stakeholders along.
"We cannot just carry the bullet-proof cars and dump them at Coscharis. There are documents to be filled, there are processes to follow.
"As soon as we complete the arrangements, we will take the cars back. Due process needed to be adequately followed in matters of this nature."
The House had, last year, indicted Ortom's predecessor, Princess Stella Oduah, Nigerian Civil Aviation Authority, NCAA's purchase of two armoured cars at N255 million.