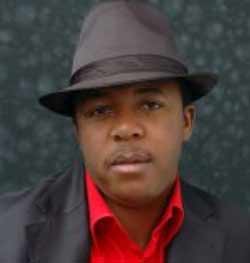 Francis-Duru
Abuja – A Nollywood actor, Francis Duru, has called for the writing of novels suitable for film adaptation to boost the quality of film content and enhance the country's international repute.
Duru on Wednesday in Abuja said that most novels were intellectual in nature which was a challenge for filmmakers to adopt to suite the screen.
He said authors needed to write entertaining novels in order for the film version to be successful in the Nigerian market.
He noted that the film industry in Nigeria was currently a commercial venture, hence filmmakers focused on producing films that met the demand of the public for profit making.
"Commercial drivers, market traders, public servants and other members of the public watch movies as a form of entertainment and leisure.
"Filmmakers consider these factors when producing a film, else they lose a large amount of money invested in the venture.
"Writers need to consider the sensitivity and interest of the public when writing books meant for the Nigerian audience," Duru said.
He said the success of the industry depended on members of the public as they determined the success or failure rate of a movie.
According to the actor, finance is also a challenge for filmmakers who want to adopt novels to film as the budget needed is cumbersome.
"Budget is another problem why very few novels are adopted to film in the country because the money needed for these movies is cumbersome," he said.
Duru said the industry was yet to explore its full potential in terms of patronage of the public as presently, no movie produced in the country had sold up to a million copies.
He said the development was a sad one that needed to be addressed due to the country's huge population. (NAN)