By Adekunle Adekoya
MORE than three years ago in June 2010, the Adams Oshiomhole administration in Edo State somewhat confounded the entire nation when it launched a citizens registration and identity card project. The launch of that initiative was the high point of the Edo Technology Day which held at the Oba Akenzua Cultural Centre in Benin City.
Much earlier, the Edo government had set up an ICT directorate to implement the project and oversee the speedy uptake of ICT in governance. A remarkable development concerning the entire initiative was the hiring of about 400 graduates by the Edo ICT Directorate, underscoring the elastic capacity of ICT to tackle unemployment.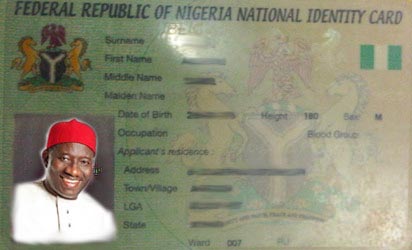 I recall at the occasion that Governor Oshiomhole said that "we lack the data that we require to plan for citizens of Edo State as a whole and for specific segments such as women, children, students, people with disabilities or specific occupational groups."
"From today, we would commence a process of enrolment of citizens and the issuance of ID Cards. The smart card to be issued meets international standards in terms of the wide variety of information it contains. The smart card contains a wide range of information that can be used across several transactions and for several purposes. Indeed, we are the first state in the federation to develop a citizens' ID card with these sophisticated features.
"The ID Card Project is designed to interface with our e-tax solutions, which have been adopted to improve tax administration."
Oshiomhole said more at that occasion. Three years from that event, the nation is still waiting for the National Identity Management Commission for the one-stop card which Nigerians can use in the global marketplace either in travel, business, leisure, e-commerce, e-government or what have you.
What is noteworthy is that as we continue to wait for NIMC, other states are generating and implementing similar initiatives. Ondo State has is implementing the Kaadi Igbe Ayo, which is a bio-metric card that will aid the targeted delivery of social-economic services to citizens.
And the latest, LASRRA (Lagos State Residents Registration Agency), is from Lagos State. For weeks now, jingles have been running in the electronic media urging residents of the burgeoning metropolis to register. By way of information, the Lagos State Residents Registration Agency Bill was passed and signed into law on the 27th of June 2011, and according to information on its portal, the data "collected and collated by the Agency with the residency card issued would provide for a reliable method of authenticating and identifying residents. It will likewise avail the e_services facilities provided by the State."
That's where we are. Given the trend, it is not unlikely that other states will follow with registration programmes of their own. It is unlikely that the 36 states and FCT can do that in the next 10 years given the peculiarities of our operating clime. But if they do, NIMC's job will be harmonization of the databases to produce a national one. Since that is far-fetched at the moment, Barrister Chris Onyemenam's NIMC has the challenge of delivering the National ID Card within the shortest possible time thence. This is because, as they say, "Africa is in a haste, Nigeria is in a hurry."