Owerri—A 65-year-old man, Mr. Vitalis Okafor, has petitioned Imo State Commissioner of Police, Mr. Adisa Bolanta, over the alleged killing of his police constable son, Emeka, by a colleague.
Okafor alleged in the petition, through his lawyer, Mr. F. Ikemenanwa, that the late Emeka with staff number NPF/441360, was shot dead on September 4, 2012 by a corporal.
He alleged that the 29-year-old was shot dead at his duty post at 58 Douglas Road, Owerri, by his colleague with whom he shared the beat.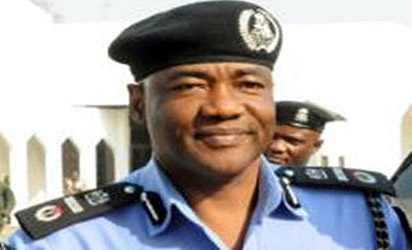 According to him, the deceased challenged a suspected criminal who entered the premises around 2am.
He said as the deceased struggled with the suspect, the alleged killer shot his AK-47 riffle into the air before shooting his son on the legs at a close range, shattering one of his legs.
The petitioner alleged that the other two security officers on duty fled the scene, abandoning his son in pains till the next morning, when a police patrol team took him to hospital.
Okafor said he learnt of the incident and rushed to the Federal Medical Centre, FMC, Owerri, where his son narrated what happened to him.
According to him, the deceased said his colleague, who returned to the duty post at 6am, begged him to tell the police authorities that robbers shot at him.
He said before his son died on September 12, he had the shattered leg amputated, adding that the body had been in the mortuary since then.
The petitioner alleged that he had been visiting the Imo Police Command to demand justice for his son, among other things, but had not received any response.
Okafor threatened to take the Police Command to court if his demands were not met after one month.
However, the Command's spokesman, Mr. Vitalis Onugu, told newsmen, yesterday, that he was not aware of the petition.—NAN