By SIMON EBEGBULEM
BENIN—Edo State Government,yesterday,described as laughable, the travel advisory issued by the Bureau of Consular Affairs of the United States Department of State, which listed Edo State as unsafe for visitors during this holiday season.
In a statement by Secretary to the State Government, Prof. Julius Ihonvbere, it pointed out that the warning was an indication that the US Department of State was not in tune with events in Nigeria.
The statement said: "While we are unclear on the parameters used by the Department of State, we make bold to state, and this can be confirmed from the security agencies in the country, that Edo State is the safest in the South-South region of Nigeria and one of the safest in the country.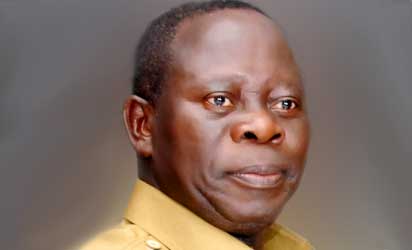 "It beats the imagination of discerning minds that while some states which record violent crimes on a daily basis in the country are excluded from the list, Edo State, which has been commended by all, including the World Bank, which, through its Country Director, Marie Francoise Marie-Nelly, said: 'Edo State's social indicators are above the national average' and which had earlier through her predecessor, Mr.  Onno Ruhl, said: 'Edo State is one of the states in Nigeria where the willingness to change is the fastest in Nigeria,' is included in the offensive US list.
"Those who come to equity must do so with clean hands. If the US Department of State could include Edo in its advisory list, then it should also issue a travel warning to citizens of the world to avoid Connecticut, where 20 innocent elementary school pupils and six of their teachers were cut down in the confines of their classrooms just two weeks ago.
"It will do good to also issue a travel advisory to people of the world  on New Jersey which, according to Cable News Network, CNN, 'has already suffered 65 violent deaths in 2012' and on Philadelphia where the year-to-date total of homicides is 322. Last year, 324 were killed.
"While we concede that the security of lives and property is an integral part of development, we make bold to state that no society is eternally perfect. There is no gainsaying the fact that the administration of Governor Adams Oshiomhole has invested heavily on security more than any government before it and the gains of such investment are there for all to see."