Although coffee is mainly known as a sleep suppressant there are those who consider coffee to have many health benefits. It is thought that people who suffer from asthma and partake of the beverage have at least 25 percent less symptoms which may be due to a substance in coffee called theophylline. This is known as a bronchodilator and quite simply it is thought to help those who suffer with the disease to breath with a little more ease. Drinking coffee on a daily basis is also thought to help lower your chances of developing colon cancer by a figure also in the region of about 25 percent. This may be due to the fact that coffee helps to keep you regular. Coffee can do more than just help you get through your day!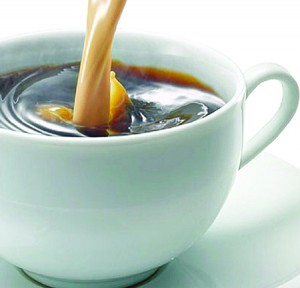 Aside from the benefits that have been mentioned above, it has to be said that simply enjoying coffee as a beverage is a delight that will never be easily surpassed. The unbelievable thing is that most people have no idea of the different tastes and delights that this monarch of all drinks has to offer. One of the fastest growing trends of the past few years has to be the rising popularity of obtaining coffee via the
internet. Never before has it been so easy to sample such a huge variety of blends, tastes and aromas, and all at the click of a mouse.
I order coffee frequently through the internet and I always make a point to record the country, blend and from whom I purchased.
Now you know the story of the magic beans I hope that next timeyou are considering popping into the local coffee shop you recall the story of the wandering sheep herder and consider just what you might be drinking were he not to have wandered with his flock onto that lonely hillside. Take the time to try the many different varieties available and I promise you the joys of coffee will be sure to tantalize yoursenses,tease your tastebuds and delight your friends and associates.
Subscribe for latest Videos