With Florence Amagiya
I was listening to a radio interview with the on- air guest, Mr. Jude Abaga aka MI currently Nigeria's top rapper as rated by his colleagues. He talked about the song that launched him to stardom "Crowd mentality". Little did he know he was being a poetic prophet, a few years later … 'every body in Nigeria wants to sing!"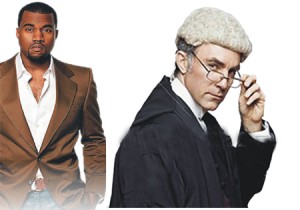 Have you been to any of these talent show auditions? You won't believe the crowd you will see. The worrisome part is that most of the 'star wannabe' are young graduates from the sciences; medicine and law! Now my question is where are the professionals? This trend is not funny! Is it un-employment? Lack of interest, passion, greed for the spot light or just "Crowd mentality"?
Omawunmi read law and was called to Bar! Dr. Sid of Mo Hit is a medical doctor! Naeto C is not an exception because he went all the way! What about Obiwon? He was a banker. My question is if this trend or whirlwind continues unabated and unchecked, who will be wearing 'the wig and gown? Who will be the doctor on duty for my next check up at the clinic? Or what generation of un-professionalism are we grooming?