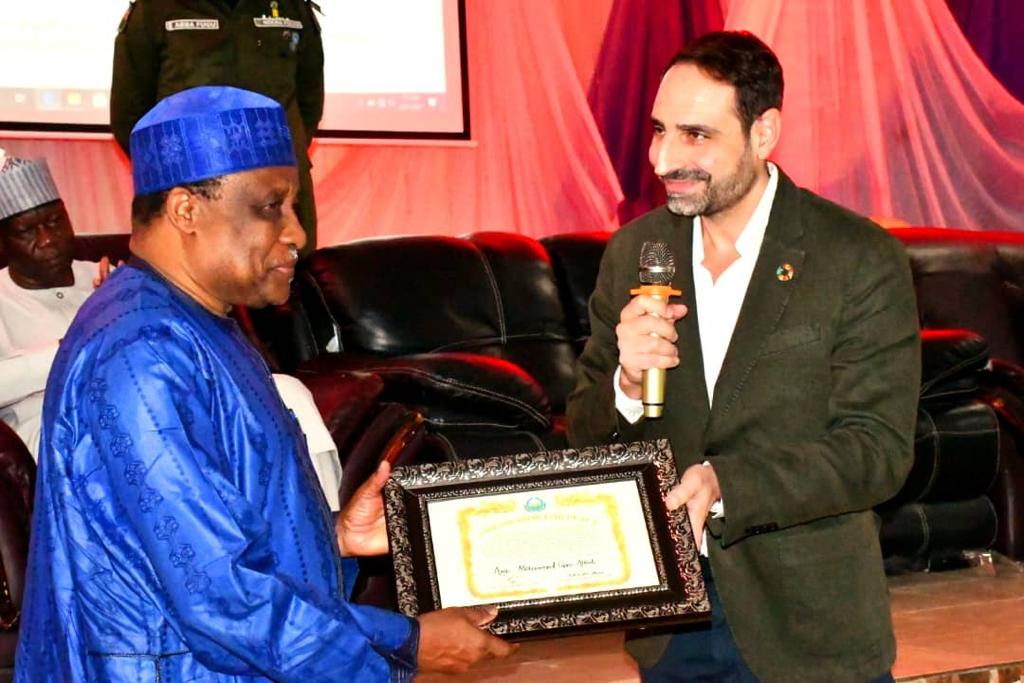 By Ndahi Marama, Maiduguri 
The Managing-Director, North East Development Commission (NEDC), Mohammed Alkali, said they are working closely with the University of Maiduguri and other stakeholders to establish a Boko Haram museum.
The MD who also recieved a 'Peace Ambassador Award' disclosed this on Thursday during the commemoration of International Day of Peace 2023 in Maiduguri, said the museum is aimed to give the narratives of Boko Haram insurgency in a positive way to create social changes.
The occasion took place at the Elkanemi Hall, University of Maiduguri, with the Vice Chancellor, Professor Aliyu Shugaba as Chief Host.
"We are discussing with the university and other stakeholders to see how the museum would be established to preserve the relics and literature to tell the stories for the next coming generation" he said.
Alkali said the museum would give the stakeholders the opportunity to give the narratives positively for upcoming generations to understand the consequences of war in the region and the country at large.
He noted that the commission is open to giving any support within its mandate to defeat violent extremism in the region.
"I also saw some artifacts being displaced, and I quickly asked Ambassador Ahmed Shehu what they are all about? He told me that it was innovative ideas from some of our youths.
"We are going to look at it, anyone that is worthy to be developed, we will support the project," he said.
Earlier, the president of Peace Ambassadors Centre for Humanitarian Aid and Empowerment, Ahmed Shehu, said the innovations were made by little children that have not attended school.
"Our hunt for talent this time had discovered innovations by three children that had never attended the four walls of the classroom. They did wonderful things.
"Few years back, one of such talents created a solar powered machine, and today his company is competing favorably in the manufacturing industry in Nigeria," he said.
He commended the NEDC for offering timely support to the young talent, even as he conferred Peace Ambassador Award to the Managing-Director of the commission, Ahmed Goni Alkali.