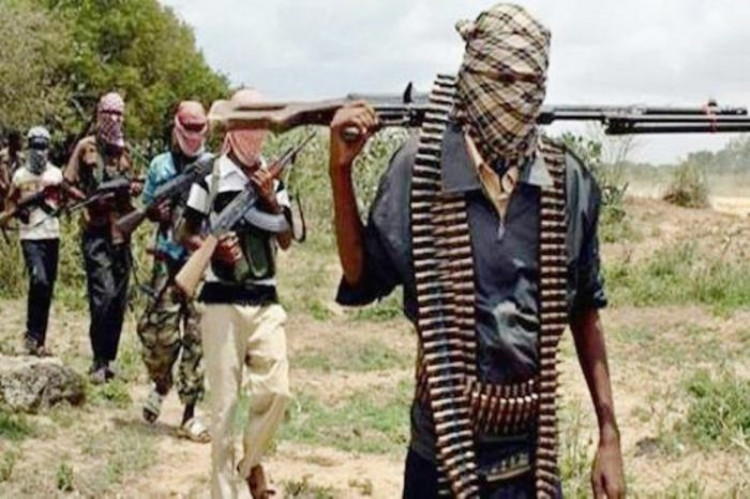 •325 persons killed in 10 days under Tinubu in 13 states
•Estimated 150 kidnapped
By Clifford Ndujihe, Politics Editor
TEN days into the Administration of President Bola Tinubu, many parts of Nigeria are still killing fields. At the time of filing this report, the lives of no fewer than 325 Nigerians had been wasted just as no fewer than 150 persons had been kidnapped.
The figures are based on reported cases and so could be more because many killings and kidnappings are not reported.
However, a breakdown of the killings show that 150 of those killed were terrorists, bandits, cultists and kidnappers; 170 were ordinary people; and five were security personnel.
Security as top priority
In his inauguration speech, the president said he would make security top priority because development could not take place without it.
"Security shall be the top priority of our administration because neither prosperity nor justice can prevail amidst insecurity and violence. To effectively tackle this menace, we shall reform both our security doctrine and its architecture.
"We shall invest more in our security personnel, and this means more than an increase in number. We shall provide better training, equipment, pay and firepower," he said.
As President Tinubu was assuming power, gunmen were killing and beheading four persons in Rivers State.
Tinubu's order
To push through his promise, President Tinubu, on June 1, ordered Service Chiefs and heads of security and intelligence agencies to crush criminals and anyone involved in oil theft, saying that his administration would not tolerate criminality.
Tinubu stated this in his maiden official meeting with Security and intelligence heads led by the Chief of Defence Staff, General Lucky Irabor at the Presidential Villa, Abuja.
Among those at the meeting were the Chief of Army Staff, Lt. Gen. Farouk Yahaya; Chief of Naval Staff, Vice Admiral Awwal Gambo; Chief of Air Staff, Air Marshal Isiaka Amao; and Inspector-General of Police, Usman Alkali Baba; Director-General of the Department of State Service, DSS, Yusuf Bichi; and Director-General of the National Intelligence Agency, NIA, Ahmed Rufai Abubakar.
Before he took over, insecurity had claimed 98,083 lives in 12 years;
27,311 persons in immediate past President Muhammadu Buhari's first term; and 35,800 persons between 2019 and May 16, 2023.
According to data obtained from the Nigeria Security Tracker, NST, a project of the Council on Foreign Relations' Africa programme, the deaths arose from terrorism, banditry, herders/farmers clashes, communal crises, cult clashes, and extra-judicial killings among others.
To reverse this trend, Tinubu said he is going to embark on a lot of reforms in terms of our security architecture, and mandated the security agencies to come up with a blueprint, and redouble their efforts because "as far as he is concerned this country should not be on its knees struggling while other countries are working and achieving greater heights."
Since the June 1 order, it is too early to tell if it has yielded commensurate results as killings and kidnappings have continued in spite of the efforts of the security agencies, who have vowed to crush criminality.
How 325 Nigerians were killed in 13 states
Borno — 139
Sokoto – 50
Zamfara —49
Benue – 40
Rivers – 17
Katsina – 6
Plateau —3
Kaduna – 2
Ogun – 2
Delta – 2
Oyo – 2
Ondo – 1
Lagos —1
Total —325
Timeline of reported killings since May 29
*May 29: Gunmen killed four and beheaded two persons in Rivers State
*May 30: A member of the Oyo State Park Management System, PMS, headed by a former NURTW boss, Alhaji Mukaila Lamidi popularly called Auxiliary, was killed during a gun duel when the police raided their location at Diamond Hotel, Alakia-Isebo in Egbeda LGA of Oyo State. The men were said to be planning to launch operations to unleash mayhem on many parts of Ibadan on May 30.
*May 30: Four persons were killed by cultists at Ndele community, Emohua LGA of Rivers State. The suspected cultists invaded the village at about 2am, killing two members of the disbanded OSPAC, a vigilante group and two other persons.
*May 31: 55 terrorists from the Islamic State of the West African province, ISWAP, including several top commanders were killed by the troops of the Multi- National Joint Task Force, MNJTF, at Arege, Malam Fatori in Abadam LGA of Borno State.
*May 31: Terrorists abducted two APC women leaders, Hajiya Lami Awarware and her assistant, Hajiya Haulatu Aliyu, along Manini flash point of Birnin Gwari LGA of Kaduna State after attending the inauguration of the state governor, Senator Uba Sani
*May 31: Delta police killed two suspected kidnappers, along Warri-Sapele road by Aziza junction, and rescued victims.
*May 31: Six persons were killed in Rivers State communities of Abarikpo and Odiereke-Ubie during cult clashes.
The Spokesperson, Rivers Police Command, SP Grace Iringe-Koko disclosed that five persons were killed Tuesday by suspected cultists in Odiereke Ubie, Ahoada West LGA while gathering palm fronds, and one victim was killed before dawn Wednesday in Abarikpo, Ahoada East LGA. Iringe-Koko said that the Odiereke Ubie residents were murdered by a dreaded cult gang over refusal of the community to pay N1.5 million forced levy to the terror group.
*May 31: Gunmen, suspected to be kidnappers have killed two persons, including a So-Safe Corps Area Commander, Ogunrinde Saheed while abducting two others at a farm in Awo village, Orile-Imo, Obafemi/Owode LGA of Ogun State. The kidnappers, reportedly dressed in military camouflage, invaded a farm in the village, which had over 200 workers
*May 31: Bandits killed 18 persons including a vigilante leader in separate attacks on communities in Ruwandonuwa Ward, Maru LGA of Zamfara State.
*June 1: Police foiled a kidnap attempt and killed two terrorists at Tani village in Bindawa LGA of Katsina State. The two suspects killed were identified as Sani Kokaya and Ummara from Kaita LGA, Katsina State and had been on Police wanted list for suspected arms smuggling and acts of terrorism.
*June 2: Police in Rivers State killed four suspected members of dreaded Deygbam Cult in a gun duel at Ndele, Emohua LGA. Commissioner of Police, Rivers Command, CP Nwonyi Emeka, said the suspects were among a gang of Deygbam cultists that invaded Ndele community that fateful day and participated in the killing and beheading of four persons in an attack on the community on May 30.
*June 2: Some hoodlums killed a 70-year old woman and stole her jewelries at Sabo, Ondo Town, Ondo State.
*June 3: No fewer than two soldiers were killed and many others injured when the Islamic State of the West African Province, ISWAP, terrorists, attacked troops with a Vehicle Improvised Explosive Device, VBIED, at firm Base of Arege community in Malam Fatori of Abadam LGA of Borno State.
Also 82 ISWAP fighters and their families drowned in a river in North East axis of Damasak in Borno State in a desperate attempt to escape massive troop incursions while trying to cross over to Niger Republic.
*June 3: No fewer than 40 persons were killed in an early morning attack by unknown gunmen, on Imande Mbakange and other neighbouring communities in Mbacher Ward of Kastina-Ala LGA LGA of Benue state.
The attackers who were reported to have razed many houses and farmlands in the affected communities also inflicted injuries on many survivors of the attack.
*June 3: No fewer than 50 persons were reportedly killed in Gwadabawa and Tangaza LGAs of Sokoto State by suspected bandits. In the Tangaza LGA, no fewer than 37 persons were allegedly killed and several others injured in attacks on three communities.
The affected communities include Raka, Raka Dutse, and Filin Gawa communities.
A former Chairman of the LGA, Bashar Kalenjeni, said 18 persons were killed at Raka, 17 at Filin Gawa, and two at Raka Dutse.
*June 3: Bandits killed 31 villagers and abducted no fewer than 30 girls at Janbako and Sakida villages in Maradun LGA of Zamfara State. The girls were abducted in Gora village while picking fuel wood in the bush at Daggera.
*June 3: A University of Lagos student, Adekunle, was shot dead by armed robbers at Harvey Road, Yaba, Lagos Mainland LGA of Lagos.
*June 4: Three persons were killed in a fresh attack on Kombili community, Panyam district of Mangu LGA of Plateau State by armed men. A resident, Hosea said, "some people were killed in Kombili community Panyam District of Mangu Local government The COCIN Church, property and houses were burned down with farm crops destroyed by the Fulani militia."
*June 5: Terrorists attacked communities in Birnin-Gwari LGA of Kaduna State where they killed 2 and abducted about 30 locals over failure of vigilantes to pay imposed levies. The communities affected were Shiwaka, Unguwan Bagudu and Sabonlayi.
*June 6: Gunmen in the night shot and killed a Professor at the University of Ibadan, Opeyemi Isaac Ajewole, while returning to his home at the Moniya area of Ibadan.
Ajewole's car was reportedly taken away after he was shot dead.
*June 6: A vigilante member identified as SurJo Abdulhadi was killed by terrorists while working on his farm located in the outskirts of Dutsinma LGA of Katsina State.
*June 6: A woman was killed after pirates hijacked two boats at Abonema in Akuku-Toru LGA of Rivers State.
*June 6: No fewer than two persons were reportedly killed while a policeman sustained injuries following a renewed boundary dispute between Abaomege and Isinkwo communities of Onicha LGA of Ebonyi State.
*June 6: Terrorists killed one and abducted 55 people during raids on six communities between Allawa in Shiroro and Pandogan in Rafi LGA of Niger State
*June 7: Troops killed four bandits at a hideout at Kumbo village in Bukkuyum LGA of Zamfara State.
*June 8: Terrorists killed three and kidnapped a yet to be determined number of people in Katsina State.
Suspected terrorists killed at least two villagers and kidnapped many persons in attacks on two communities in Katsina State early hours of Thursday.
The hoodlums, who stormed the community in their numbers, reportedly shot sporadically, and injured some residents in the attacks
Early hours of the same day, another group of suspected terrorists reportedly attacked Yahuza settlement in Fankama village, Faskari LGA, where they killed one of the villagers, kidnapped three women and injured two others.