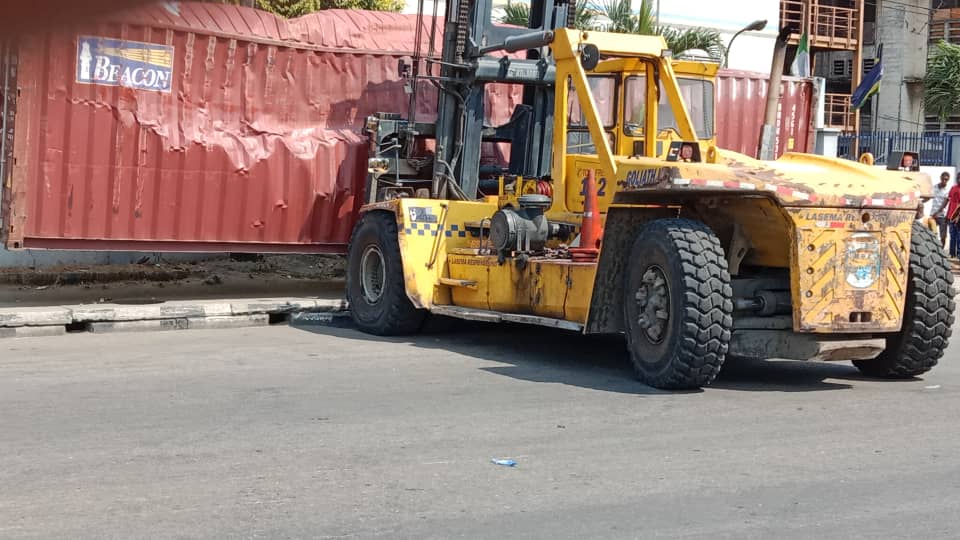 .
.Residents accuse relevant authorities of inactive
By Olasunkanmi Akoni
Residents and sympathisers have expressed concern over what they called the "lackadaisical, inactive" attitude of relevant authorities towards the prevention of fatal truck accidents across the country, particularly, in Lagos State.
The concern came on the backdrop of the Sunday afternoon tragedy at Ojuelegba, Surulere Local Government Area of Lagos State when a container-laden truck fell on a commercial minibus, popularly called "Korope", with registration number, KTU 921 YD, killing nine occupants in the process.
The incident was one of the many occurrences, including tankers, which had claimed several innocent lives in Lagos and other states in the country without anyone being punished or made to face the consequences in the past.
Some residents who reacted to the accident heaped the blame on relevant authorities for failing to live up to their responsibilities, particularly Lagos State Government on the protection of lives.
Mr Muri Hassan said, "These tragedies are avoidable. It is crazy seeing this happening all the time. Lagos State Government through its emergency responders really needs to take these safety issues up without paying lip services.
"Nobody cares whether heavy or lighter Goliath equipment was used in managing the crisis. It concerns nobody how many trucks of water tankers were used in managing the disaster.
"We all opened our eyes to allow these disasters to occur. It is like we enjoy managing crises and disaster than preventing it. 
"If it is not a fallen tanker, or container, it will be a building collapse and other numerous disasters common in our society.
"Why are we like this in this country? Why is life meaningless to us, particularly those in authority? Anybody could be a victim of this negligence. It is sad and painful."
Also, Mr. Steven Adekunle, said, "What happens to the laws regulating the movement of containers not moving during daytime? So many things are wrong with us in the state and country.
"It is so sad and unfortunate. Until it happens to a family member of a VIP, those in authority will not enforce the laws.
"The truth is most of these container trucks are rickety and cannot mount those bridges so most of the time, they roll back and cause accidents.
"Ordinarily, they are not even supposed to go through the bridges but area boys and extortion make them see bridges as alternatives.
"Until government agencies put a stop to extortion by non-state actors, we may soon record another of the same portion, even more.
Also, Mr. Bassey Okon said, "Do you take these people, seriously, they thrive in noise making. There was a barrier preventing trucks from climbing that bridge.
"Ask them who removed the barrier and why it was never replaced."
Another concerned resident, simply identified as Kunle, said,"The cabals own the containers."
"Tankers and containers have sent many to their early graves. May we not be victims of these preventable accidents," Mrs Adesanya Abimbola lamented.