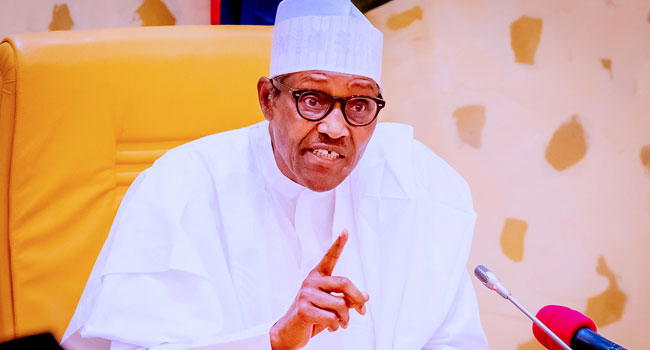 SINCE the past two weeks or so, an impeachment threat against President Muhammadu Buhari has been boiling like a cauldron over serial failures of governance, especially insecurity.
The move, which is being spearheaded mainly by Peoples Democratic Party, PDP, members in the Senate and House of Representatives, has been described as "laughable" by Buhari's Information and Culture Minister, Lai Mohammed.
The questions arising from this move are: Is impeachment called for? What will it achieve? Can it be done?
If we had a genuinely functional, people-rooted democracy, Buhari should have resigned or been impeached long ago. Apart from a few bright spots in the infrastructure sector, such as roads, bridges and railways, little else can be upheld as evidence of good governance.
Our security woes have moved from the North-East to the rest of the country, including the Federal Capital, Abuja. While we lament the terrorism of Boko Haram, ISWAP and bandits, the Buhari government not only condones the atrocities of armed Fulani militias in the Middle Belt and South, it is pursuing policies meant to seize indigenous people's lands and water resources for the benefit of nomadic herdsmen.
Our debt stock is so high that we are now paying more than we earn to our foreign creditors. The Naira is heading towards 1,000 against the US Dollar. We are still unable to refine our oil locally, thus forcing us to set aside over N5trn for petrol subsidy which Buhari as a candidate had called a "scam" before his election in 2015. Oil theft is bleeding out the economy unchecked. Nigeria is at the final stages of absolute failure as a state.
Our leaders remorselessly travel abroad for medical treatment. It plays Father Christmas to Niger Republic and jihadist Afghanistan, without due process. It has no solution for a six month-old ASUU strike. The National Assembly, which is constitutionally empowered to keep the Executive in check, has long abdicated its responsibilities.
Most observers doubt that a National Assembly led by Ahmed Lawan and Femi Gbajabiamila will preside over Buhari's impeachment. Indeed, many people are sceptical that the same legislators who stand by and watch while the president is building a $1.8 billion railway to Niger Republic and spends our money without appropriation will be willing to impeach him? Let them first impeach their presiding officers, then we will take them seriously.
Apart from lack of will, the impeachment of a president is too cumbersome to attempt at this juncture of his tenure. Besides, he will definitely use the armed forces to fight back as we saw him use our forces to do in the past.
Rather than waste time on a "dead on arrival" impeachment process, the lawmakers should continue to apply pressure on him on the woes confronting us. We should put more effort in electing better leaders next year.
Subscribe for latest Videos