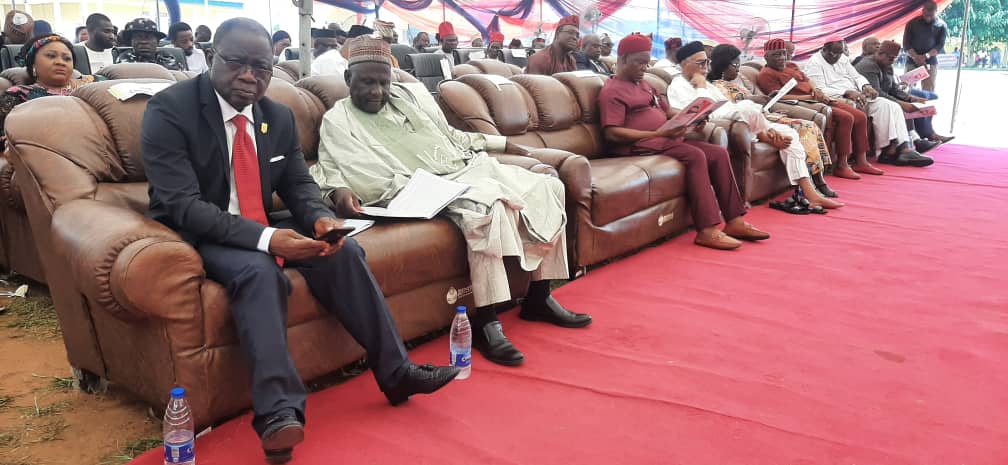 By Peter Duru, Makurdi
The Vice Chancellor of the Federal University of Health Sciences, Otukpo, FUHSO, Prof. Innocent Ujah weekend disclosed that the institution has received the sum of N3billion from the TetFund High Impact Intervention Fund for the development of infrastructure and others.
The Vice Chancellor who made this known during a media briefing to mark the Second Year Anniversary Lecture of the University in Otukpo, thanked President Muhammadu Buhari for granting the establishment of the university and for approving the release of the fund.
"We assure the President that the fund will be put to good and prudent use and every kobo will be accounted for," he said.
The Vice Chancellor noted that "we are listed as a beneficiary of the TetFund Intervention and it is paying off
tremendously. We are featuring prominently in the contest for TetFund National Research Fund as we are also benefitting from the Institutional Based Research of the Fund. Our academics are really proving their mettle.
"Our Multi-purpose research complex is under construction and progressing well. All things being equal, it will be completed on schedule. And with the support of TetFund, we are a Centre of Excellence for the Control of Infectious Diseases that is currently embarking on a high-profile study.
"Our high level advocacy is yielding results in the emerging collaboration with other Institutions within the country as well as some global Institutions such as Emory University, Atlanta and Northwestern University, Chicago all in USA."
Continuing, the Vice Chancellor said, "with the support of TetFund, we have started the development of the permanent site of our university at Akweter Akpa with the commencement of the construction of the Senate Building, the College of Medicine building and the Principal Officers quarters.
"The Contractors have already been mobilized to site with the completion periods ranging from 18-24months. Hence movement to the permanent site will commence before the end of 2023."
Prof. Ujah who acknowledged that the institution had made tremendous progress in the two years of its existence, stressed that in its first year the university recruited the best academic and non academic staff and was also accorded its recognition by JAMB and got approval to admit prospective students who have already finished their first session while the next batch had already been admitted.
"So we remain sharply focused on and committed to our vision and with sustained support of all that God has brought our way, we will build the University of our dreams," he said.
Subscribe for latest Videos