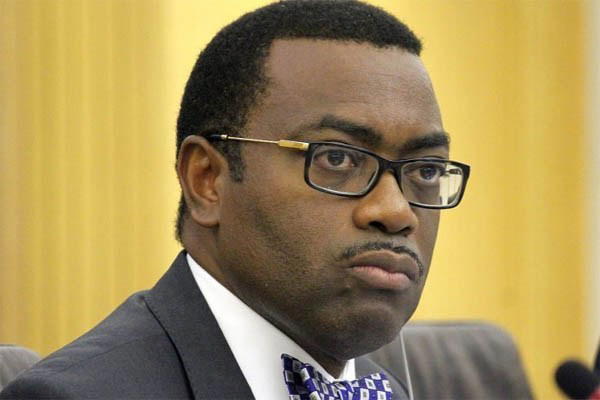 By Emma Ujah, Abuja Bureau Chief
The President of African Development Bank (AfDB), Dr. Akinwumi Adesina, Tuesday gave a recipe for good leadership, saying that Nigerian leaders should not only be accountable but live simply.
Delivering a lecture at the on-going annual conference of the Institute of Chartered Accountants of Nigeria (ICAN), in Abuja, he said that the nation's leaders lost the trust of the people by failing to fulfill their part of the social contract.
He gave an example of the German Chancellor who lives in a simple flat, despite being the leader of a very wealthy nation.
Dr. Adesina's words, "Leaders must not only be accountable, they must live simply. Power is not judged by wealth, but by transforming lives of people. To earn the trust of people, we must create people wealth, not simply personal wealth.
"Recently, Chancellor Angela Merkel of Germany – a dear friend and one of the people I admire the most in the world – was speaking to us during a meeting with her in Berlin. She told me that she lives in a flat and that she does her own shopping.
"Startled, I asked her why a world leader like the Chancellor of Germany does not have a State House! She responded that a Chancellor would have to pay a lot of taxes for the privilege of residing in the State House! You can imagine: one of the most important leaders in the world lives in a flat, but her nation gives several billions of dollars in support to developing countries.
"We must therefore re-examine the cost of governance, at all levels."
According to him, "A leader's reputational equity rises or falls on the basis of results, trust and integrity. Consequently, leaders must mean what they say and say what they mean, as well as deliver on their promises. When the impact of your output is tangibly felt, trust is the end result.
"We must earn the trust of the youth of Africa and use them as a potent force for national development. Forgotten, undervalued and underused, a lot of youth today have a high level of distrust for governments. That we must change."
The AfDB boss said that it was not enough for government to harp on raising taxes without considering its responsibilities to the people.
His words, "While tax rates are relatively low in Nigeria, it simply is not an excuse to keep increasing taxes. Take the case of Norway for example. Its tax-to-GDP ratio is 39%. Singapore's tax-to-GDP ratio is 13.2%. And Nigeria's tax-to-GDP is 6.1%. It is easy to make the comparison and say Nigeria needs to raise its taxes to similar levels as in Norway or Singapore.
"But also consider the following: In Norway, education is free through university. In Singapore, a country that had only 1/3 of Nigeria's per capita income at its independence in 1965, today has 100% access to electricity and 100% access to water.
"While progress is being made the challenge, however, is that in many parts of Nigeria, citizens do not have access to basic services that governments should be providing as part of the social contract. People sink their own private boreholes to get water. They generate their own electricity oftentimes with diesel. They build roads to their neighbourhoods. They provide security services themselves.
"These are implicit taxes, borne by society due to either inefficient government or government failure. As such, we must distinguish between nominal taxes and implicit taxes — taxes that are borne by the people but are not seen nor recorded."
He urged Nigeria to pay more attention to its youth development, buy adequately funding their education in order to turn them into great assets.
He said that the AfDB was exploring the possibility of establishing Youth Entrepreneurship Investment Banks across the region, for young Africans, run by young Africans, that provide long-term financing that will help unleash the business entrepreneurship potential of Africa's youth.
In her address, the President of ICAN, Mrs. Comfort Eyitayo, said that the Theme, "Trust in Governance" was central to reshaping governance across political, public and corporate institutions.
According to her, "It is the bedrock for achieving a successful union between prosperity , people and planet."