By Erelu Bisi Fayemi
Sharon did not know how long she had been asleep for.  She listened to the voices of the nurses in her room and the sounds of the medicine cart they were wheeling around. One of the nurses asked her if she would like to eat anything.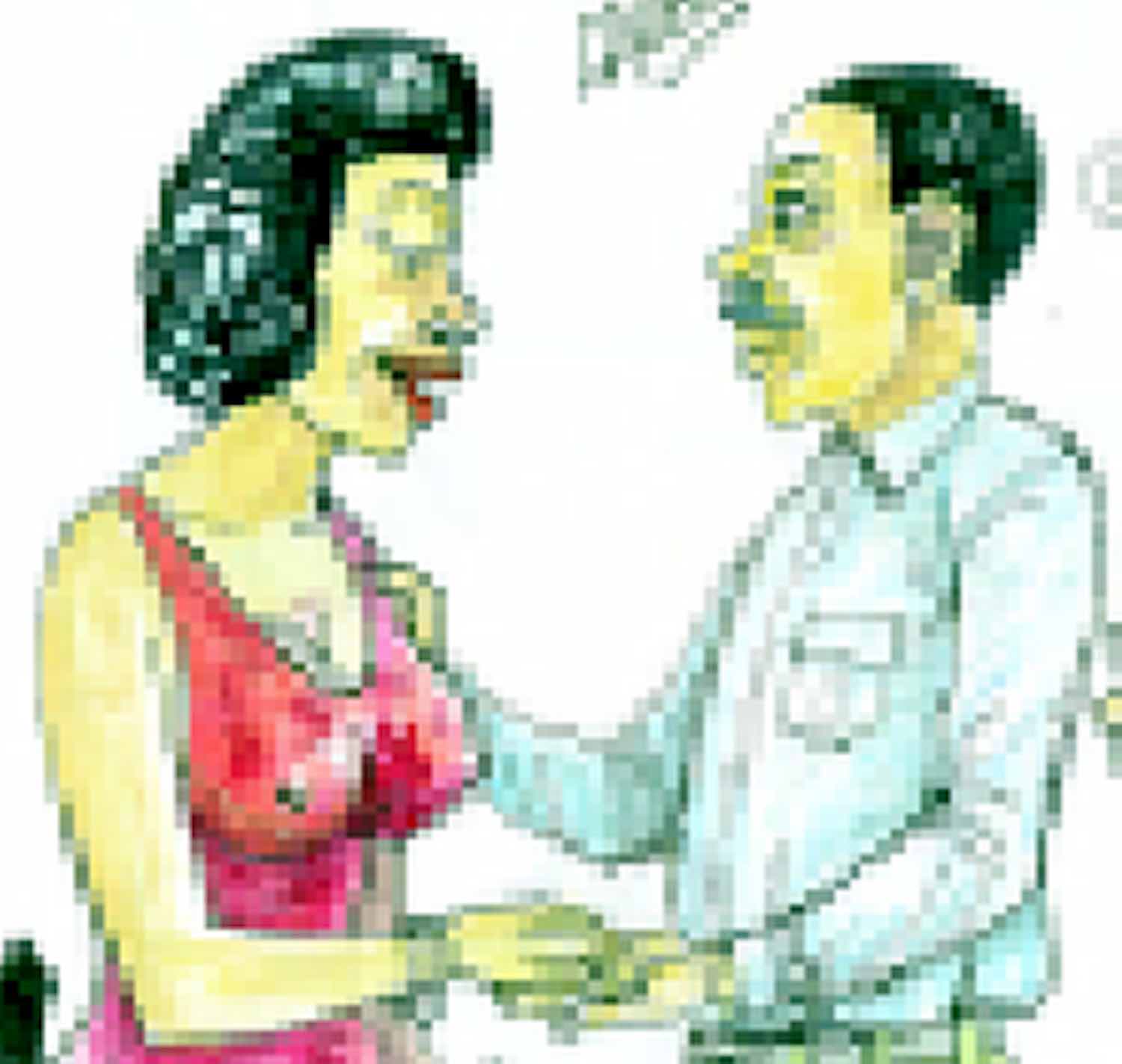 She shook her head, but the nurse reminded her that she had to take her next round of drugs within the hour. Her cousin Tiwa who was there urged her to have some bread and tea. Her head started to throb and she felt a headache coming on, but she was happy that she could actually feel something. It was a good sign.
Tiwa Savage, Guy Manoukian to headline Nigerian-Lebanese multi-cultural concert(Opens in a new browser tab)
She had been a happy child, her parents were model citizens and she did not lack anything. She had an older brother and a younger sister. Sharon never wanted to share toys with her sister so they fought all the time. When she was around seven years old she got into a fight in school. Her parents were invited to a meeting to discuss the matter. Sharon's teachers were very concerned that she had beaten her classmate so much that she needed stitches on her face. Her parents glanced at each other. This was not news to them. Sharon could be as sweet as candy one minute and fly into a violent rage the next.
Her parents were always concerned about her, but people told them that she was just spoilt and used to getting her way. One of her Aunts told her mother, 'Don't let that girl push you around. She needs to learn what it is like to be a woman. If she does not watch her ways her husband will beat her daily, no man will put up with that behaviour'.
Her paternal grandmother took her to a one week 'deliverance' camp somewhere in Kwara State when she was twelve years old. She dutifully followed her mother and both her paternal and maternal grandmothers to 'consult' with strange people. On one of such visits her head was shaved and she was given incisions with a razor, on another occasion she was bathed at a river with a local sponge known as 'kankan' which hurt like hell when she was scrubbed with it. Her mother fasted and prayed ceaselessly, convinced that her daughter was the victim of a spiritual attack. Her father did not always agree with her mother's actions but he kept his peace to avoid quarrels.
Two men arrested with human skull in Ogun(Opens in a new browser tab)
As Sharon grew into a teenager and then a young woman, the pattern was the same. She did well academically, she became a Lawyer, but she hardly had any friends. Sometimes she was happy and warm with everyone around her. Within an hour she was in a shouting match with someone. She could go for days without talking to anyone, so she got used to her own company. She loved to write and to draw and for days, she would stay cooped up in her room.
There were times when she did not feel like writing or drawing anything so she would just lie there staring at the ceiling. She saw a number of Doctors who advised therapy and prescribed medication but avoided telling her anything specific.
Some of the medication made her feel too lethargic for her liking so she stopped taking it. When one Doctor told her very cautiously that she seemed to be suffering from depression, when she got home her mother told her that Nigerians do not have time to be depressed.
After living at home for a year after Law School, she decided to move out and rent a place with one of her cousins Tiwa.  Of all the people around her, it was Tiwa who 'got her'. When people started going on about Sharon and her moods, Tiwa would tell them to leave her alone. She would sit with Sharon for hours, and if Sharon was writing or drawing, Tiwa would read.  In their silence, they forged a bond that would prove to be a lifeline Sharon could count on in the years to come. Sharon dated every now and then, but she was always afraid that she would never be found worthy enough of any lasting relationship, so she would find an excuse to end things before they got too serious. Tiwa would try to convince her to learn to let go and trust someone but Sharon was too scared.
Sharon worked for the Judicial Service Commission of Menge State. One day she overheard two colleagues at work talking about her. One of them said, 'Se Sharon, omo were yen. Eni ti o ye ko wa ni Aro', 'You mean Sharon, that mad girl who is supposed to be in an asylum?' Sharon walked into her office and picked up her bag and went home.
She said nothing to her colleagues because she felt nothing. She remembered going into the kitchen and slicing tomatoes for an omelette. She wondered why the tomatoes were so red. So red. A lot of red.  Tiwa found her on the kitchen floor.
That was eight days ago. Sharon took the painkillers from the nurse. Over the years the counselling, therapy, dietary changes, exercise and avoiding triggers had helped, but no one had spelt it out. Was it fear of stigma, ignorance, or denial ? Perhaps it was a combination of all of those things. Now, at the age of twenty-six, after a suicide attempt, Sharon Marinton, a bright Lawyer with a creative spirit was formally diagnosed with Bipolar disorder.
Sharon started to cry. Tiwa got up and held her hands gently, careful not to touch her bandaged wrists. 'Don't cry. It is not the end of the world. You will be okay, at least now we know for sure'. Sharon smiled. 'I am not crying because I am sad.
Childhood mental disorders treatable when diagnosed early — EDUCATIONISTS(Opens in a new browser tab)
My enemy now has a name. I am not afraid anymore. Now I can love the most important person in the world '. 'Who is that? I didn't know you were seeing someone' Tiwa said.  Sharon went on, 'I used to hate myself. I was repulsed by my own behaviour, I used to blame myself for my moods, my inability to have friends. Now I know it is not my fault. I have bipolar disorder.
I will have good days and bad ones, but I will be okay. I will have a life. Now I can love myself. Then I can love the world'.
We have all met a Sharon. We probably have a Sharon as a friend or relative. We might even recognise her in ourselves. It could be a Joseph. Their gender, age, ethnicity, race, or social status does not matter. They need more than prayers and 'deliverance'. A strong support system, empathy, compassion and sustained interventions by qualified medical personnel are very important. Let us think about this as we mark World Mental Health Day on October 10th. Have a great week.
Subscribe for latest Videos