By Vera Samuel Anyagafu
As the Indian general elections slated for April 11 and May 19 gather momentum, friends and associates of the Prime Minister, Narendra Damodar Modi, all over the world, have begun adequate moves to the ensure Modi's re-election.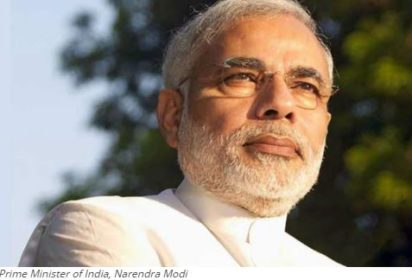 How to have fun when time is not on your side!
To this end, Overseas Friends of Bharatiya Janata Party (OFBJP), Nigeria chapter, has made proper preparations to hold a mega event, tagged: "RUN4UNITY," in Lagos State.
Sanjay Srivastava, President, OFBJP, Nigeria chapter, told Independent in Lagos on Thursday that the group, a social organisation in the country, involved in community development, will on Sunday, April 14, at Tafawa Balewa Square (TBS), Lagos, assemble friends and associates of Indians for the RUN4UNITY, as well as drum support for Mod's re-election.
Srivastava stated that the significant event will afford Indians in the Diaspora along with their Nigerian friends the opportunity to gather with families and associates to show and shower their love and affection for Modi, who is contesting for a second term and also expected to come to power with absolute majority, along with the alliance partners winning more than two-thirds of the seats.
The OFBJP president, who noted that many Indians in the Diaspora shall be travelling to India to cast their votes in the upcoming general elections, added: "In fact, such is the euphoria that many have travelled and many will be traveling to India to campaign for their beloved leader whom they call 'MODI'.
"In fact, the Non-Resident Indian community all over the world has been showing unparalleled support for Modi across all social media platforms ever since announcement of the elections in India."
Srivastava listed the significance of April 14 in the Indian calendar to include commemorating the birthday of Dr. B.R. Ambedkar, who is the father of Indian Constitution, adding that "Co-incidentally, April 14 falls on a Sunday this year, which is why OfBJP has chosen this day for the event."
He said that many Nigerians who have keen interest in Indian affairs, especially those who have travelled to the county or have some business connections with India, also appreciate what Modi has done in the past five years as the Prime Minister.
Other executives of OFBJP, including Anoop Drolia, secretary; Sabir Ali, Vice President;  Kiran Gosavi, Vice President; Shanti Bhushan Singh, treasurer; Sanjay Jha, event coordinator, among others, commended Modi for spear-heading the world's largest democracy and gathering support all over the world to tackle corruption and fight terrorism.
The event, which will afford Indian families and children opportunity to have a "Great day out" and a "Great Sunday", will also feature "Zumba Dance session and Yoga", "Race for children and ladies" and the most colourful "HOLI" the festival of colours, which Indians celebrate every year in March.
OfBJP has named the "HOLI" as "Namo Gulal" reflecting again their love and affection for Modi.