The Federal Government says it is putting measures in place to reduce the number of out of school children in Nigeria and called for massive campaign among stakeholders for enrolment, retention and completion of girls education.
The Minister of Information and Culture, Alhaji Lai Mohammed stated this at a two-day Media Dialogue Programme on Cash Transfers organised by the United Nations Children Fund (UNICEF) in Birnin Kebbi on Monday.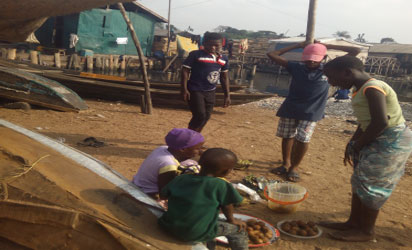 Mohammed, represented by Mrs Uche Chuta, Assistant Director, Child Right Information Bureau (CRIB) and Advocacy Unit in the ministry, said the Federal Government had introduced various child development policies including the school feeding programme to increase enrolment.
The minister noted that the issue of girls' education was a major concern in most developing countries, and hence, must be addressed for national development.
According to him, barriers of girls education in Nigeria, particularly in the northern parts, have been identified to include a wide range of causes and not limited to poverty, early marriage, illiteracy and teenage pregnancy.
"It is no gainsaying the fact that girls' education is a major issue of concern in most developing countries of the world today particularly in Sub Saharan Africa, where a large number of young girls do not attend school.
"It is however more worrisome that Nigeria is counted to be among the West African countries that have the highest number of girls that are of school age and are not in school,'' he said.
Mr Isah Usman, State Project Coordinator, Kebbi, noted that the overall goal of the Cash Transfer Programme (CTP) was to expand to half a million children in school across three states of Kebbi, Zamfara and Sokoto by 2020.
Usman said that the programme had so far benefitted 41,391 Kebbi children from the project.
"Kebbi and Zamfara are considered the most educationally disadvantage in Nigeria, which calls for the various interventions.
"To change this ugly situation, UNICEF has contributed to the expansion of girl education through its Girls Education Project (GEP) 1, 2 and 3 projects.
"This is done through reduction in the poverty level by expanding the education level of the girl-child as many parents cannot afford the education of their children," he said.
He added that the CTP had been introduced in nine of the 20 local government areas of the state which have the largest number of out of school girls.
Usman listed the local governments to include; Argungu, Bagudo, Dandi, Gwandu, Koko-Besse, Shanga, D/Wasagu, Maiyawa and Suru.
The CTP was introduced by UNICEF as a social security to assist the poorest as well as mitigate poverty in the northern part of the country.