By Muoka Lazarus
Mathew 24:3-8 "And as he sat upon the mount of Olives, the disciples came unto him privately, saying, Tell us, when shall these things be? And what shall be the sign of thy coming, and of the end of the world? And Jesus answered and said unto them, Take heed that no man deceive you.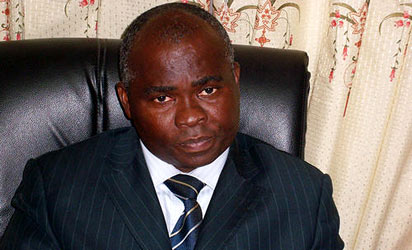 For many shall come in my name, saying, I am Christ; and shall deceive many. And ye shall hear of wars and rumours of wars: see that ye be not troubled: for all these things must come to pass, but the end is not yet. For nation shall rise against nation, and kingdom against king-dom: and there shall be famines, and pestilences, and earthquakes, in div-ers places. All these are the beginning of sorrows."
Believe, fear Him, and receive a miracle
Beloved, our Lord Jesus Christ has expressly spok-en that the end of time shall witness  sharp perse-cution for those who tram-ple upon the grace of God, such persecution that will make them ask for death but will not die.
Those who will not make rapture sh-all suffer deadly conseque-nces. They shall hear of wars and rumors of war but will not escape the tu-multuous of its effect.I pray that this prophesy shall not be fulfilled in the life of a believer, and that we shall by His grace over-come those dangerous tim-es, and whatever that is happening in the present day. However, we must take heed and be reminded that all these wickedness, corruption, affliction, she-dding of blood are signs there is no more time, that the coming of our Lord Jesus Christ is at hand and assuredly the rapture of the saints is very much with us, thus, every bel-iever must sit up.
That is why this message is coming as a warning to all who desire to make heaven. If you are a bel-iever and are still in between two opinions—to give your life to the totality of the work of God or re-main aloof, I urge you to repent now before it is too late.Our Lord Jesus Christ made same passionate app-eal in Matthew 3:2: "And saying, Repent ye: for the kingdom of heaven is at hand."
If you want to be among the he-avenly candid-ates, you must repent. This im-plies a total alter-ation in your mind, disposition andaffections. It means that you must consider your ways, association, think again, and think aright. Repentance com-es from an inner convic-tion of guilt and thorough remorse of whatever evil you have done.
Then acceptance of Christ as your personal Saviour which ignites hopes of pardon and forgiveness through Him. If you re-pent, your sins shall be pardoned upon your rep-entance. If you return to God as a duty, He will, through Christ, return unto you in the way of mercy. So, repentance is the main prerequisites for achieving holiness which in turn is the main criteria for heavenly candidates. No one can be saved by his own righteousness. To become a heavenly candi-date efforts must be made to allow Christ into your life.
1Timothy 4:1-3 "Now the Spirit speaketh expressly, that in the latter times some shall depart from the faith, giving heed to sedu-cing spirits, and doctrines of devils; Speaking lies in hypocrisy; having their conscience seared with a hot iron;"