By Festus Ahon
WARRI—Delta State All Progressives Congress, APC, governorship candidate, Great Ogboru, Olorogun O'Tega Emerhor and  Hyacinth Enuha, both chieftains of APC, have congratulated President Muhammadu Buhari on his re-election.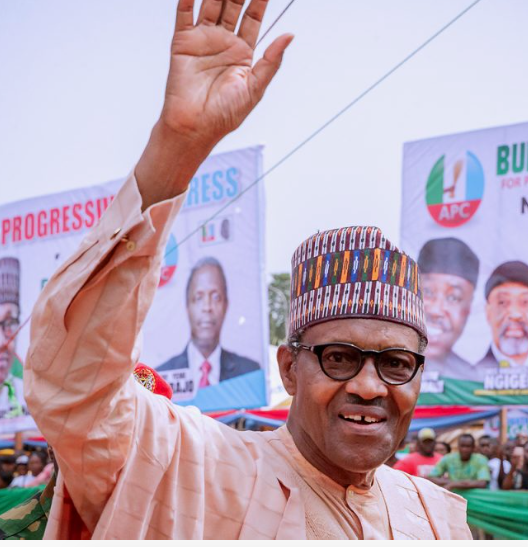 Ogboru in a letter to the president said,  "You campaigned vigorously, demonstrated strength, character and courage of conviction in the course of your campaigns across the length and breadth of our country. These are traits that have placed you on a rare pedestal of a General of Generals.
"Despite the naysayers and doomsday prophets, who alluded to your inability to dare the rigorous campaign trail, you defied their illusory second-sight and prognoses to traverse the country and, above all, emerge victorious at the polls.
"Your triumph undoubtedly is a testament to your iron-cast courage, and a solemn faith in the Almighty Allah and a dignified trust in your inalterable destiny.
"There is no question, that you are a strong breed. And this has earned your esteemed self, this untainted victory founded on a crystal integrity and uncommon patriotic spirit."
Olorogun Emerhor on his part, said "We had no doubt that your victory was sure and well deserved in view of your visible monumental achievements in your first four years.
https://www.vanguardngr.com/2019/02/live-video-pdp-addresses-the-world/
"We heartily congratulate you and hereby pledge our continued support for you to accomplish your mission of taking Nigeria to the next level of progress and development. I also must thank Nigerians for voting to move the country forward and giving our dear President four more years to consolidate on the foundational achievements of his first four year.
"We are particularly grateful that Nigerians choose progress over moving backwards, and have by their votes, affirmed the direction that President Buhari is taking our dear country."
Enuha, in a statement by his Media Assistant, Mr Nnamdi Ofonye, said "President Buhari has laid the foundation. So we expect that going forward, Nigerians are already expecting a new lease of life under him and that is the real reason they gave him their mandate despite the high level of sabotage, hate, smear campaigns, intimidation and blackmail.
"I want to use this opportunity to appeal to the Peoples Democratic Party, PDP presidential candidate, Alhaji Atiku Abubakar to be a good sportsman by accepting defeat and supporting the government in moving the nation forward.
"The time for politics has come and gone. This is the time for governance and the President needs the unalloyed support of all Nigerians in moving this great nation to its rightful place among the comity of other Nations."