By Michael Eboh & Princess Owoh
Global foreign exchange, FOREX, trading platform provider, Alpari, yesterday, advised Nigerians on the need to develop skills and knowledge in foreign exchange trading, stating that this was a veritable means to take advantage of the global financial system.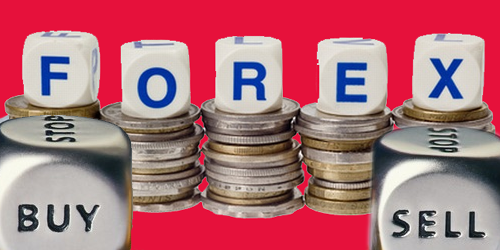 Speaking at a training programme for Nigerians in Abuja, Head of Forex Equation, Alpari Nigeria, Mr. Mathew Anthony, urged all Nigerians to get as much knowledge and information as possible on the global financial landscape and apply them in their daily lives, especially through foreign exchange trading.
He said, "The main reason is that financial independence is key, especially with the present economic situation in Nigeria. There is need for more knowledge, there is need for financial independence, there is need to be more prosperous than we currently are.
"We need to learn how to be self sufficient and we need to learn how to be independent. The foreign exchange market allows you to be independent and allows you to take advantage of the global financial system irrespective of what the government is doing. We ought not to be dumb while the global financial market is moving up."
Anthony, however, stated that foreign exchange trading is highly technical and requires some level of psychological involvement.
https://www.vanguardngr.com/2018/11/cbn-injects-337-16m-56-17m-cny-into-retail-secondary-market-intervention-sales/
He also lamented that people are not able to reap the benefits of trading in foreign exchange because they are not ready to put in the effort that is required to enjoy the benefits.
"Notwithstanding, for those that have no awareness , Alpari have training sessions in their Abuja and Lagos office. From time to time, they go around different states Nigeria; they go around encouraging people to take advantage of the foreign exchange market.
"Presently, in Abuja, training is every forthnight. It starts from the fundamentals; it is technical; it requires some level of psychological involvement and people aren't willing to put in that much; they don't want to put in the work, yet they want to reap the benefit."
Also speaking, Stephen Abanobi, Marketing and Partnership Manager, Alpari Nigeria, stated that globally, a lot of people are beginning to believe that online foreign exchange trading is an industry where they can actually have legitimate financial transactions for profit sakes.
He said, "Online foreign exchange trading industry in Nigeria has existed for less than ten years And Alpari has been one of the company to bring online foreign exchange trading into the country.
Speaking in the same vein, Mr. Roberto D'Ambrosio, Chief Executive Officer, Alpari Research and Analysis London, warned that online foreign exchange trading was not gambling, stating that it is guided by certain rules.
He said, "There is a lot of curiosity to understand more about this market and also, unfortunately; what is going on when they try it before. This is actually one of the biggest reasons why we are here, in order to show our experience, our knowledge, in order to give more information to the people so that they can approach this market with knowledge without making the mistakes that is usually made when you start trading.
https://www.vanguardngr.com/2018/10/market-set-for-bullish-bond-trading-lower-cost-of-funds/