The Police Command in Delta says it has commenced an operation to rid the state of ritual killers.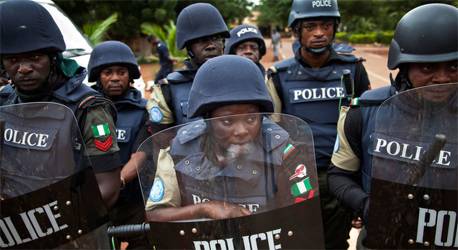 Newsmen report that the operation followed the rising cases of ritual killings in parts of the state.
Delta Police spokesperson, DSP Andrew Aniamaka told newsmen on Friday in Asaba that the recent cases of ritual killings in the state is very worrisome.
"As a command, we have commenced a major crackdown on all black spots and exclusive hang-outs of these evil elements in our society.
Man drowns at friend's birthday party in Aba
"Our men have been put on patrol, we have intensified our operation with raids on all blackspots, major social hangouts and places where these suspected killers hide.
"We will need the cooperation of the residents to volunteer information, so that the police can investigate these unscrupulous people.
"If not for the Elozino Ogege killing, people don't report cases of ritual killings before now. Firstly, the task of curbing this menace goes beyond the administration of law and order by the police.
"It is a societal issue that must be tackled by all stakeholders in our society, from the family, to the schools, down to the religious and social groups," she said.
Newsmen recall that three females have been killed in various parts of the state within two weeks and their bodies mutilated.
The first victim, late Elozino Ogege, a university student was killed and her vital organs harvested in Abraka town.
Her mutilated body was discovered on Nov. 19 four days after she went missing.
Also, last Tuesday an unidentified lady was killed and her body mutilated in Asaba.
Passers-bye were stunned with horror early Wednesday morning when they discovered the body of the lady, dumped along Summit junction, Asaba.
The third case of ritual killing was reported on Thursday in Ogara town where the headless body of a young girl was found on Wednesday night.
Subscribe for latest Videos