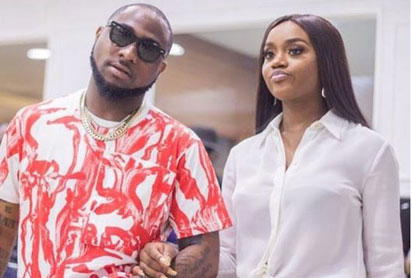 Davido and Chioma
By Ayo Onikoyi
The mention of Davido and Chioma is beginning to resonate like Romeo and Juliet, at least in Nigeria, where the lovebirds have dominated the scene with their romantic, fairytale love story. The song, 'Assurance', is one of the singer's most successful songs ever and one could trace the source of that success no farther than the beautiful girl, the Omo Baba Olowo has described as the 'best thing to have happened to me'
Of course, it is public knowledge that they both met at Babcock University where the 'FIA' crooner graduated and Chioma admitted in 2012 but no one seems to be in the know how they met. However, Chioma, known as Chefchi on Instagram has given it out to one of her followers on Instagram who asked her how she met Davido.
" I met him in school through a friend. My friend was dating his friend when we met," she said.
Edo SDGs assures of quality education, constructs school
Vanguard once broke the news that Chioma's parents weren't happy with the way she dumped school to follow the singer. A source close to her told Vanguard that she once skipped a whole session just to be with Davido.
'Chioma once skipped a whole session because she was travellling around with Davido and had to defer her studies. For months now, she has not been attending classes. I can't even remember the last time she was in school. The last thing I heard from her friends in school is that she's not interested in coming back to Babcock. She's travelled out of the country again and it doesn't look like she's coming back. A friend confessed to me that she told her she's not coming back to Babcock," said the source to Vanguard Ripples
I feel such a fool having a fancy wedding to marry a cad
It was further gathered that her father has had a strict talk with her that she must finish school before embarking on any marriage plans. The devout Seventh Day Adventist parents are said to be pained about their child treating her celebrated love affair with the superstar singer as top priority over her education.