By Ben Efe, Ghana
IT looks certain South Africa are going to top the group B pairings of the Africa Women Cup of Nations after their 7-1 drubbing of Equatorial Guinea.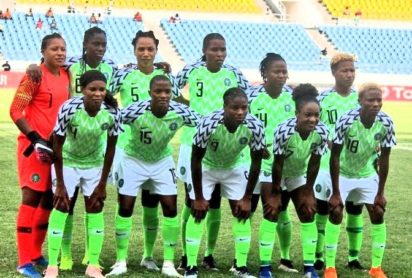 It is now left for Nigeria and Zambia to decide the second placed team. On Saturday, the Super Falcons will face goal drunk Equatorial Guinea, while South Africa meet Zambia. A win for the Shepolopolo will place them on same point haul with Nigeria, that is if the Super Falcons collect their own share of the goal bazaar offered by the former two-time champions Equatorial Guinea. Goal differences will now have to determine which team goes through.
"Our win against Zambia does not define the group and now we have to work harder in our next fixture so we secure a place in the semi-finals.
"So we stay cool and keep working. Of course I am happier than three days ago," said coach Dennerby.
But judging from the mood of the Banyana Banyana of South Africa, they wouldn't want to hand Zambia any favour, they are not thinking of having a blemish in their run up to the title.
"We had a bit of talking in the dressing room and came out really fired up. We need to realize that to reach the mission of qualifying for the FIFA Women's World Cup you cannot underestimate anyone," said coach Desiree Ellis of South Africa.