The Governor of Edo State, Mr. Godwin Nogheghase Obaseki, has extended felicitation to Muslim faithful in Edo State and across the country as they commemorate the birthday of the Holy Prophet Mohammed (S.A.W).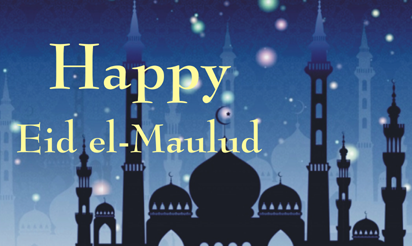 Obaseki, in a statement, admonished Muslims to uphold the principles of honesty, peace, and dedication to the will of almighty Allah which the prophet exemplified as their supreme guide.
While commending Muslims and people of other faiths in the country for efforts towards sustaining peaceful coexistence, he charged them to hold steadfast to these virtues as they are ingredients for national unity and development.
"On behalf of the Government and people of Edo State, I congratulate our Muslim faithful on the occasion of the celebration of the birth of Prophet Mohammed (S.A.W) as they mark this year's Eid el-Maulud.
"We join our Muslim brothers and sisters in celebrating this auspicious occasion and urge everyone to use this occasion to reflect on the teachings of peace and togetherness embodied by the Holy Prophet in the Holy Quran," Obaseki said.
The governor noted that, "the import of the celebration is not lost on us as a government, as we have, in a long while, enjoyed a peaceful atmosphere occasioned by the tolerance espoused by the Holy Prophet and propagated by the Muslim faithful in the state and across the world."