By Anayo Okoli & Ugochukwu Alaribe
ABA—AHEAD of 2019 elections, Ndigbo have been urged to embrace and vote for the Atiku/Obi PDP presidential ticket and bring to a happy end, the age long marginalisation of the Igbo nation in the political and economic spheres of the country.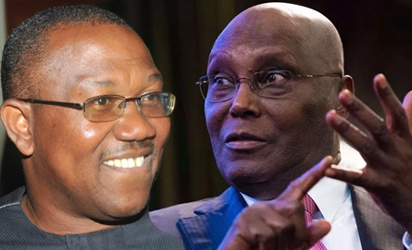 The Abia State co-ordinator of the Atiku/Obi Presidential Campaign Organisation, Chief Charles Ogbonnaya who made the call at the weekend during a sensitisation session and interaction with some Anambra indigenes in Aba, urged them to embrace and work for the success of the Atiku/Obi ticket for the good of the Igbo race and Nigeria in general.
Jimi Agbaje picks female lawyer as running mate
According to him, the Atiku/Obi ticket is a winning formula that would turn around for good, the fortunes of Nigeria. He said that Nigerians have suffered so much in the last three years under the governance of the ruling APC, hence the need for a positive change.
"We must vote rightly in 2019. Atiku will end the marginalisation of Ndigbo," he said.