Prof. Joy Ezeilo, says Nigeria is not practicing women equality in terms of justice and opportunity as stipulated in the Universal Declaration of Human Rights (UDHR 1948).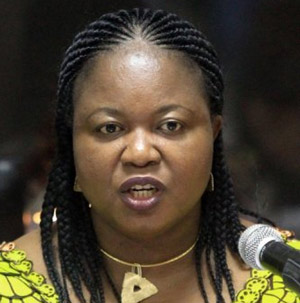 Ezeilo, the Dean of the Faculty of Law, University of Nigeria, made the disclosure in Enugu on Thursday while delivering the 144th Inaugural Lecture of the University.
The lecture is tagged: `Are we born free or equal? Law, Justice and Human Rights in Nigeria'.
She said that though Nigeria was part of many human rights convention, it is evident that inequalities, injustice and gender discrimination still persisted in her laws and daily practice.
"Nigeria is part of UDHR of 1948 which states that all humans are born free and equal in dignity and rights regardless of gender, national or social origin and property.
"The principle of equality and non-discrimination which Nigeria recognises and claims to uphold are a combination of both international and regional human rights instruments.
"These instruments are from bodies such as Convention on Elimination of Racial Discrimination (CERD), Convention on Elimination of All forms of Racial Discrimination against Women (CEDAW).
"The instruments also include the International Covenant on Civil and Political Rights (ICCPR) and a host of others.
"However, despite all these and the entrenchment of human rights in the constitution, Nigeria leads when it comes to denying women of equality, justice and opportunities," she said.
The activist lamented that human rights, equity and justice was under attack in Nigeria and the notion that that everyone was born free and equal was an illusion.
She, therefore, said the solution was to unshakeable demand for accountability for failings in respecting, protecting and fulfilling the human rights of all Nigerians.
Ezeilo explained that law, justice and human rights were core in the survival, development of individuals and the nation as well as in ensuring true democracy.
The dean reiterated her resolve to continuously fight for the rights of women no matter what it would cost her.
Consequently, a representative of the United Nations High Commissioner for Human Rights, Dr. Martin Ebubedike promised to establish a human rights and documentation center in the university.
Ebubedike said the center would be situated in the Faculty of Law in honour of Prof. Ezeilo who had committed to fighting for human rights.
Also, the University of Nigeria Vice-Chancellor, Prof. Benjamin Ozumba, commended Prof. Ezeilo for her well researched work that centered on human right.
Ozumba said the University was proud of her and her accomplishments and urged her to remain dogged in her fight to guarantee human rights for all in the Nigerian society. (NAN)