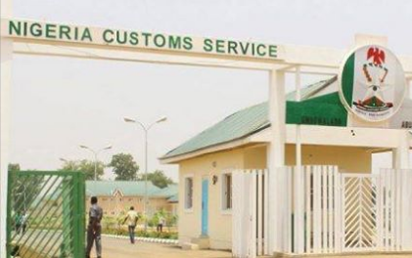 Customs
The Nigeria Customs Service (NCS) on Saturday said it had elevated four officers to the rank of Acting Comptroller-General (ACG) and redeployed 13 others to revamp the service.
The News Agency of Nigeria (NAN) in Lagos reports that the service, had in August, carried out a similar exercise when 70 comptrollers were affected after that of January 2017 when 246 officers were redeployed.
According to Mr Joseph Attah, a Deputy Comptroller and Public Relations Officer in NCS, the exercise is a routine one.
He listed the promoted four officers as Sanusi Umar, Musa Jibrin, Abdullahi Babani and Christoper Odibu.
Attah said that the Comptroller-General, Retired Col. Hameed Ali, approved the appointment and redeployment to preposition the service for improved security of the nation.
"While approving the action the CGC expressed hope that affected officers will bring on board that extra push that will sustain the offensive against smugglers.
"With the tempo against economic sabotage maintained there will be increase in revenue generation for the nation," Attah said. (NAN)