UNITED Labour Congress of Nigeria, ULC, has decried the protracted issue of unpaid benefits to former staff of the defunct Power Holding Company of Nigeria, PHCN, by the federal government five years after the privatization of the assets of PHCN.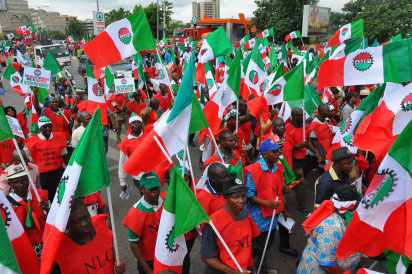 At a meeting of its Central Working Committee, CWC, in Lagos, leaders of ULC called on government to pay the affected people their entitlements to save them from the untold hardship they had been going through since.
Host community moves to end herdsmen grazing in Plateau varsity
In a communique signed by President of ULC, Joe Ajaero, at the end of the meeting said "Nigerian workers insist that all arrears of pensions and gratuities owed Nigerian workers be settled immediately. We believe that it is mindless and wicked to deny Nigerian men and women who have given their lives in the service of this nation to be denied livelihood when they have retired.
"While we thank the federal government for commencing the payment of arrears of gratuities owed former PHCN workers, we do not take kindly to the half-truth and outright misinformation by the government on the number of people covered by the payment.
We know that what the government is paying for now after much pressure is just for about 400 workers out of the over 2,000 workers who are suffering under this insensitive action of the government. We urge Government to commence payment on the remaining workers."
NDLEA promotes six officers to ACGN of Narcotics
Recall that Ajaero who is also the General Secretary of the National Union of Electricity Employee, NUEE, in a statement on behalf of NUEE earlier in May, contended that "cases of staff who have been duly verified but not yet paid their severance benefits include cases of under-payment of severance benefits, Unpaid severance entitlements and pension deductions of all PHCN staff covering 16 months – July, 2012 – October, 2013.
Cases of staff who statutorily retired from service but yet to be paid their respective gratuities preceding the privatisation exercise. Cases of staff yet to receive the pension components of their entitlement, death cases still awaiting payment to the Next of Kin."
The union added that also pending was the "refusal to conduct pre-retirement training for PHCN workers as required by the negotiated agreement."