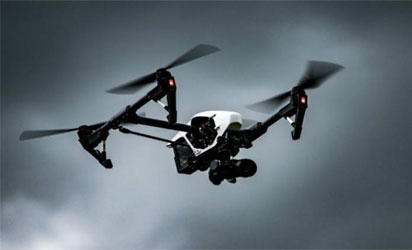 Drone
The world's largest unmanned transport drone has been successfully launched by China.
The drone which can carry a payload of 1.5 tonnes was tested at Baotou test site in North China's Inner Mongolia autonomous region.
The large commercial drone Feihong-98 (FH-98) was developed and modified by the China Academy of Aerospace Electronics Technology.
It was adapted from the prototype of the Shifei Y5B, a China-developed transport plane.
As China's first fully domestically-built transport aircraft, the Shifei Y5B has a history of over 60 years since its first flight in 1957 and has been widely used.
According to Liu Meixuan, president of the China Academy of Aerospace Electronics Technology, the FH-98 features simple take-off and landing, simple operation, advanced technology, at an affordable cost.
The FH-98 has a maximum takeoff weight of 5.25 tonnes, a maximum capacity of 1.5 tonnes and 15 cubic metres, a flight height of 4,500 metres, a cruising speed of 180 kilometers per hour, and a maximum range of 1,200 kms, the report said.
China has been making advances in the development of Unmanned Aerial Vehicles.
On October 9, state media reported that China will sell 48 of its Wing Loong II high-end reconnaissance and multi-role Chinese drones to its all-weather ally Pakistan.