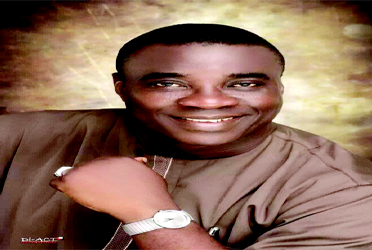 K1 De Ultimate
*Says 'Leave K1 alone and concentrate on your ailing music career'
The media space has been awash the past few days with the outburst of Fuji icon, K1, on the Lagos State administration.
Two days ago, Fuji music singer, Obesere had joined the fray as he attacked the Fuji icon over his (Wasiu's) stance on Governor Ambode's Lagos APC leadership debacle.
But the media team of the music super star, led by Kunle Rasheed, has responded to the issue, taking Obesere to the cleaners.  According to Rasheed, Obesere is an opportunist who wants to latch onto K1's fame to get noticed by all means.
He advised Obesere to rather concentrate on his diminishing music career instead of using K1 in his political "yahoo" game.
"Ordinarily, we would not bother ourselves with the usual ranting of Fuji act, Abass Omorapala Obesere, because K1 will never entertain such idea. But as a concerned party, we need to set the records straight, hence, this timely advice to Obesere.
We can see that Obesere intends to disparage the person of Alhaji Wasiu Ayinde Marshal, a.k.a. K1 De Ultimate, for no just cause. We have been watching the entertainment scene for a while and have come to the conclusion that Obesere is an opportunist who waits for K1 to either err or take an action for his voice to be heard."
"One good thing which life has taught is that the truest mark of being born with great qualities is being born without envy.  This has prompted our belief that Obesere's issue with K1 borders on envy and nothing else.  Obesere should know that K1 remains a prominent APC party member in the state and as such is a bonafide stakeholder in the affairs of his party.  Instead of Obesere dabbling into a matter that doesn't concern him, he should as a matter of urgency concentrate more on re-jigging his dwindling musical career.  K1 has done well both as a musician and a politician", he said.
He added "The Czar of Fuji music has done many hits after hits and has always remained relevant on the Nigerian music scene.  Of late, Obesere's voice and face becomes only visible when the issue of K1's issue arises. What is this, if not envy? While the same K1 was busy campaigning for Governor Akin Ambode in 2015, Obesere did a song saying 'Eyin magbale, awa ma gbadun" (meaning APC members should continue sweeping, his own people (PDP) will continue to enjoy). Now that PDP failed in both the state and at the federal level, Obesere now solicits patronage from the same party he had derided in the past."
"We have observed that Obesere is like a sinking man who will desperately hang on anything to go down with him. We have also observed that the hatred he harbours for K1 has not ceased despite K1 offering olive branches to him several times," Rasheed said.