By Emma Amaize
ASABA—Pan Niger Delta Forum, PANDEF, last night commended the acting President, Prof.  Yemi Osinbajo, for his "decisive step to save our hard earned democracy and the country from total embarrassment by sacking the Director- General of Department of State Security, DSS,  Lawal Daura, who behaved in a manner, unheard of in democratic settings.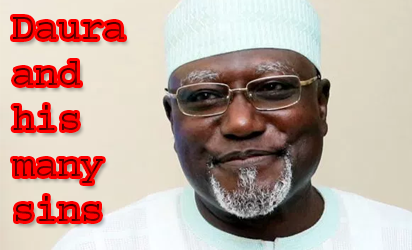 "We also commend the immediate appointment of Mr. Seiyefa Matthew, being the most senior Director in the Service, as Acting DG," the South South umbrella group said in a statement by the National Secretary, Dr Alfred Mulade.
He said: "For the former  DG, DSS, to deploy masked and heavily armed operatives, and  constitute  itself in a manner of  an attack  dog, to unlawfully  barricade the National  Assembly, the bastion of democracy and prevent legislators from gaining access,  in glaring show of shame, as we have seen in the action of  the sacked DG,  DSS, is to say the least, an attack on democracy and a sheer ridicule of the  collective will of the Nigerian  people. It's quite unfortunate.
"The democracy that PANDEF wants and yearns for is the one that has the three arms of government – the Legislative, Executive and the Judiciary and with each arm performing its assigned roles as enshrined in the constitution. On no account must any arm tend to usurp, intimidate or muzzle any other arm.
"We commend the doggedness, determination  and patriotism of those lawmakers who stood by and spoke truth to power.
"It is our firm commitment that PANDEF will continue to  support and encourage  action that advances the cause of  truth, peace and progress of our  dear nation, Nigeria, as Acting President Osinbajo has done in removing the former DG,  DSS,  at such a critical of national embarrassment", PANDEF said.
Subscribe for latest Videos