OHANAEZE Ndigbo has called on the Federal Government to deploy officers and men of the Armed Forces to farms, road construction sites and engage them for city beautification purposes if there are no more defence jobs for them, rather than using them to cause undue panic in the polity.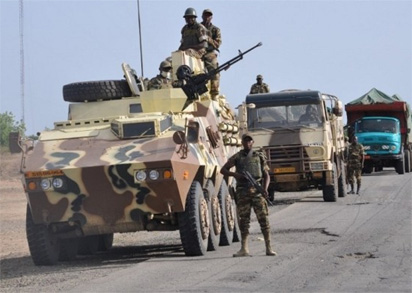 Ohanaeze's spokesman, Chuks Ibegbu, who stated this in the backdrop of the proposed Operation Python Dance 3 in the South East, wondered why the operation is germane  when the zone is very peaceful. He therefore, warned against intimidation of innocent citizens under any guise.
He said: "Nigeria Army should by now be producing medium range missiles and ammunitions for which Nigeria is spending billlions of naira that should have been used to develop the country. Rather, they produce only salt and light weapons at DICON and spend the rest of their time intimidating innocent Nigerians.
"We need a peoples Army and security agencies and not intimidators. Let the Army go and produce food for its personnel in Army farms and sell the rest to Nigerian citizens."
On the arrest of some female IPOB loyalists in Owerri, Ibegbu warned against harming any of the women as they committed no offence to warrant such arrest.
"Which IPOB did they say they proscribed because I'm aware there is an IPOB headed by Justice Eze Ozobu. In as much as our position is the restructuring of Nigeria, there is no justification for harrassing and arresting unarmed peaceful women for expresssing their lawful and fundamental rights, even if we do not agree with them," Ibegbu noted.
He called for their immediate release and apologies for such unlawful arrests.
On the mass grave said to have been discovered at Asa in Ukwa West Local Government Area of Abia State, Ibegbu called "on the National Human Rights Commission, ECOWAS, AU, UN, ICC and other human rights groups to thorougly investigate the report with   a view to authenticating or faulting it and if true, identify the culprits and the victims."