By Gabriel ENOGHOLASE
NO fewer than 100,000 members of the Nigeria Automobile Technicians Association, NATA, have been trained by Mobil 11 Plc in the last one year on issues bordering on lubricants.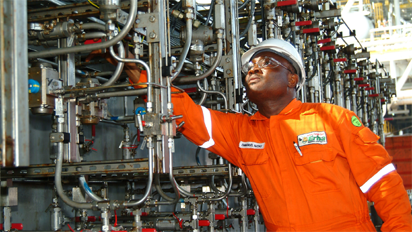 Manager, Lubricant Sales and Marketing, Mr Steve Ezendiokwere stated this at the Mobil Peel and Win Promo in Benin, Edo State.
Among the prizes won by NATA members and other users of Mobil products include the Star prize, tricycle, mobile phones, boxes of machine tools, generating set, footballs, T-shirts and cash prizes.
In an interview with Vanguard shortly after the exercise, Ezendiokere said, "the main objective of Mobil Super Peel and Win Promo is to reward people that have been loyal to Mobil lubricant over the years.
"You would recall that when Mobil got into promos like this even though we have been here for over 100 years, we thought that it is wise at this time to reward our loyal customers that have been using Mobil lubricants, the most popular in the Nigerian market."
He said: "We have an understanding with the national leadership of NATA dated back to 2004. Luckily when we conceived the idea of the promo, it was to upgrade their members on the issues of lubricants. You know that when motorists drive into any workshop in Nigeria, they usually leave the decision of what oil to use to the mechanics and most times, the mechanics go for cheap oil without knowing the implications of what they are doing to the engines."
He expressed gratitude to all consumers of Mobil lubricants in Edo State and indeed all over the country for their patronage of Mobil products, promising that the company will continue to improve on its services to them.