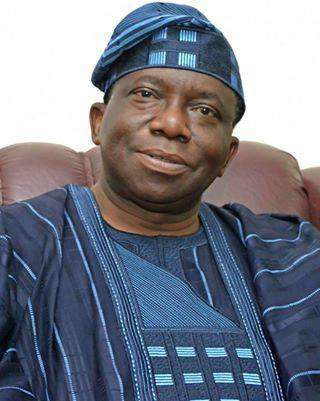 Professor Isaac Adewole
By Arinola Kolade & Uchechukwu Afamefune
The Federal Government has commissioned and handed over three flood erosion control projects in Adamawa State.
The projects were commissioned by the Minister of Health, Isaac Adewole, on behalf of the President, projects commissioned are Ganye-Dabora Daksam and Ganye-Yelwa roads in Ganye Local Government Area, the third project, Bagole-Kofare flood erosion work is in Yola North Local Government Area and newly reconstructed solar-powered water works in Jada Local Government Area of the state.
Adewole said the projects were part of the 2017 1st Quarter Ecological Intervention Programme approved and awarded by the Federal Executive Council in the months of March and April 2017.
He said that timely completion and commissioning of the projects were in keeping faith with this administration's promise that no part of the country would suffer any neglect owing to its geographical location or political affiliation.
"These laudable projects have indeed set the stage for remedial measures expected to stabilise the socio-economic well-being of these communities."
The Minister commended the Secretary to the Government of the Federation, Mr Boss Mustapha and the Ecological Fund Office for their doggedness in ensuring timely and speedy completion of the projects, Adewole also appreciated the benefiting communities for their cooperation and provision of rancour-free environment during the projects execution.
Adewole encouraged the communities to cherish the projects, protect them and prevent indiscriminate dumping of refuse in constructed drainage channels. He stressed that it was the responsibility of the communities to own and maintain the projects in order to ensure their sustainability.
In the course of his visit, Adewole paid an unscheduled visit to the Federal Medical Centre, Yola where he was received and taken round the hospital, by the Chief Medical Director, CMD, Prof. Auwal M. Abubakar.
The minister noted with admiration the neatness of the hospital and commended the CMD, management and staff of the institution for their harmonious working relationship and dedication to duty and promised to assist the institution in the area of funding and accreditation of more departments.