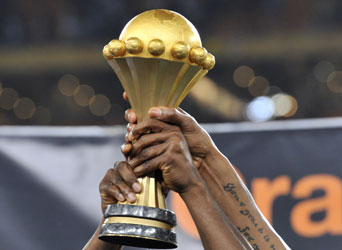 Confederation of African Football  has put the seal of approval on Cameroon's 2019 Afcon hosting rights, saying the tournament will not be taken away from the central African country.
Concerns that Cameroon would be overwhelmed by organising an expanded 24-team tournament saw possible replacements being hyped as either Morocco or South Africa.
This was after the 2019 Afcon had initially been scheduled for 16 competing nations, and the massive infrastructural upgrades needed to accommodate the increased teams had cast doubts on Cameroon's hosting capacity.
But following Caf's third inspection of Cameroon's preparedness which ended on Monday, the continental football governing body was left satisfied with progress made so far.
CAF vice president Amaju Pinnick gave assurances that Cameroon would not be stripped of the hosting rights.
"What we have seen so far is quite impressive," Pinnick told Cameroon National Radio and Television.
"The government (of Cameroon) has made a huge effort towards hosting the best Afcon ever. We are very excited about it. We are truly from the depth of our souls desirous about Cameroon doing this because we know that it is going to impact hugely not just only on Cameroon but the whole continent of Africa.
"CAF president Mr. Ahmad is 100 percent in support of what we are doing here. I speak to him every second giving him an update of what is happening here and he is very excited about it. He has given us a lot of reassurances."