The Executive Head of Operations (Ag), of Vodacom Business Nigeria, Olumide Idowu with optimism, has said that using Internet of Things, IoT technology, a host of intelligently connected services such as efficient healthcare in rural communities would be addressed.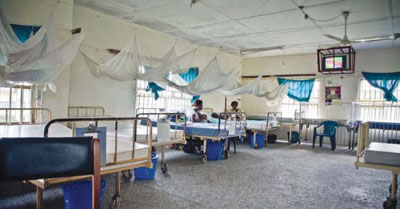 Idowu who spoke on behalf of Vodacom Business Nigeria at the just concluded Information Communications Technology and Telecommunications (ICTEL) Expo, 2018 organised by the Lagos Chamber of Commerce and Industry said that, "Leaders around the world are committed to smart city building as they attempt to chart the course towards the development of their cities in order to meet social, economic, and environmental challenges."
The event brought together various stakeholders within the Information Communications Technology (ICT) industry to deliberate on ways to increase efficiency in the country through digitization.
Idowu noted that Nigeria is at a pivotal moment in its technological revolution and the current lack of infrastructure provides a ready springboard for the utilization of Internet of Things (IoT) technologies to create a smarter and a more efficient nation.
By using IoT technology, which is commercially available today, a host of intelligently connected services such as efficient healthcare in rural communities become possible a reality, he added.
According to Idowu, "The significance of digitization cannot be overstated in creating a smarter, more efficient and more sustainable economic environment in Nigeria. The sooner the shift to a digitalized system happens, the faster the nation can build a competitive advantage on the global stage and she can begin to reap the social, economic and environmental benefits that are sure to follow."
It would be recalled that last year, Vodacom Business Nigeria, in collaboration with some State Governments, made significant strides in the development of smart solutions for problems facing rural communities within the State.
In the area of healthcare, a solution was deployed to help increase the availability of essential medication by monitoring drug stock levels, improving the delivery of healthcare for citizens who access public health services.
In education, Vodacom has also launched a mobile school management solution which provides real-time visibility of all management activities at schools.
The solution has been deployed to over 4000 public schools in Nigeria. While, in the area of agriculture, our connected farmer solution provides a platform for connecting various stakeholders within the agricultural ecosystem to create better accountability and efficiency within the industry.