Kaduna – The Minister of Aviation , Sen. Hadi Sirika, on Thursday ruled out government's interference in the recruitment and operations of Nigeria Air, expected to commence services in December.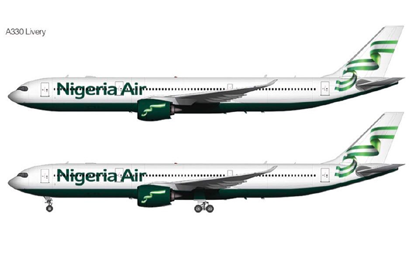 Sirika gave the assurance at a lecture, held at the Air Force Institute of Technology's 47th convocation in Kaduna.
Speaking on "Civil-Military Partnership towards a Thriving Aviation Industry in Nigeria'', the minister said that Nigerian pilots would, however, constitute the backbone of the operations of the company.
He explained that the airline was unveiled in London for visibility but that investors in the company would decide the running of the airline.
"There will be no management control whatsoever. But I want to warn you that the people who are going to do recruitment ab initio will be a company that is world-class.
He said that Nigeria Air would be different from the grounded Nigeria airways.
"The ownership is different. It is different because it is private sector-driven.
"Government will own minority share of less than five per cent.
"Nigeria Airways died due to so many reasons, including governance issues and also that of finance.
"Nigeria Airways was owned by the government of Nigeria and over time it lost track and lost funding and someone, therefore, decided to shut it down and it died.'' (NAN)