By Ayo Onikoyi
The die is grimly cast today for the final World Cup match between Croatia and France. While French President Emmanuel Macron's visit to Nigeria and ultimately to the New Afrika Shrine last week might have swayed many Nigerians in favour of France, there are some Nigerian entertainers who will be rooting for Croatia to lift the coveted Jules Rimet's trophy.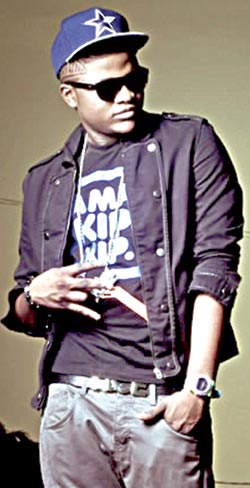 When Croatia played Russian in the quarter final, 'Pass' crooner who loves to call himself 'Young Dangote' and who was performing at the "This Is Naija" Fan Park in the beautiful city of Calabar then, could not hide his admiration for the Croatians.
Known as calm, cool and collected, the Mukulu crooner literally jumped from his seat at the Fan Park when a shot by Ivan Perisic of Croatia came off the post and when the game went to penalties, Skales and some of the fans at the Croatian corner where he was seated at the Fan Park wore their hearts on their sleeves.
As Ivan Rakitic buried the deciding penalty, Skales and his fellow Croatian fans were so delighted and they celebrated with passion and energy, and that same energy was transferred onto the stage as he treated the Calabar fans to some of his smashing hit songs.