After teasing fans with sneak peeks online, French born Georgian superstar Bera, who has become an influential force in music, today released his much anticipated single – Fire To The Sun, featuring top Nigerian artist Patoranking.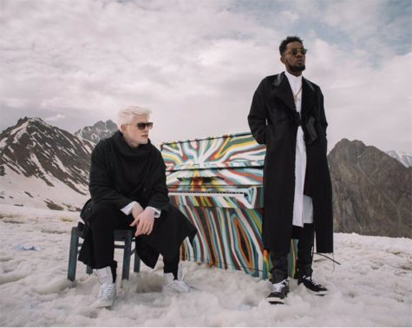 Widely known for his contributions in pop music with his elements of hip hop and soul, Bera has also unveiled the music video which shows the beautiful landscape of the well-known Georgian mountains. The video which was released on You Tube on 20 July already has over one million views, in 48 hours.
A euphoric anthem, Fire To The Sun is produced by Bera and is a sonically love record where Patoranking confesses his undeniable love to a significant other with an impeccable climatic delivery and is capped off with an indelible and enduring hook from Bera.
The song was recorded at the famous Georgian Dream Studio in Tbilisi where the beginning of a special friendship between the two artists was born. The video was subsequently shot and directed by Georgian filmmaker Nodar Marshanishvili.
Bera said "With this song Patoranking and I wanted to bring different cultures together.
Music allowed me to meet one of my very best friends who happens to be from another continent. We both believe that love is the key to a better world."
Fire To The Sun is now available at all digital retail providers