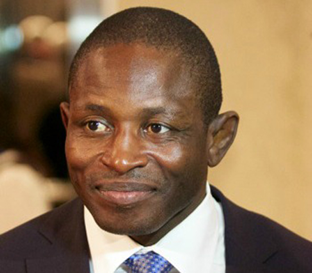 Igali
Igali
The President, Nigeria Wrestling Federation, (NWF) Daniel Igali, on Monday commended the performance of Nigerian wrestlers at the just concluded Africa Youth Games (AYG) in Algeria.
Igali spoke on telephone in Ibadan that winning 19 medals by 20 wrestlers is highly commendable, noting that the future is bright for the sport in the country.
"We went with 20 wrestlers comprising 10 males and 10 females and we came back with 19 medals, meaning that only one wrestler didn't win a medal.
"They clinched three gold, seven silver and nine bronze.
"You know we are here talking of young wrestlers between the age of 15 and 17 years, we are not even expecting much from them as they were young and only needed exposure.
"The results were very appreciable. I'm hoping that as we go further in the quest to have these kids properly groomed, our results will improve.
"Our conversion rate was poor; we had about 10 wrestlers in the finals and were only able to convert that into just three gold medals, which is about 20-30 percent.
"I will want us to work more on that to get to about 60 percent, but in all, we had a fantastic performance,'' he said.
Igali, who is also a member of the Bayelsa State House of Assembly, said he would want a situation where NWF has more young wrestlers in camp regularly.
"That's the only way we can brush them up and also ensure that they compete regularly in both local and international competitions.
"Once we do that, I think Nigerian wrestling is in good hands because we will now sit comfortable knowing that we have a crop of wrestlers, who in the next four, five years will be able to replace some of our ageing ones who may likely retire.
"I think the goal of the federation to have junior and cadet wrestlers ready to replace ageing ones is on course," he said.
Team Nigeria finished 5th behind Egypt, Algeria, Tunisia and Morocco at the games.(NAN)