By Princewill Ekwujuru
International Breweries Plc, a subsidiary of Anheuser-Busch InBev, (AB InBev) says the crown of its beer, Hero,  has taken a new crown cork -a red cork and  the title of Mmanya ejiri mara Igbo.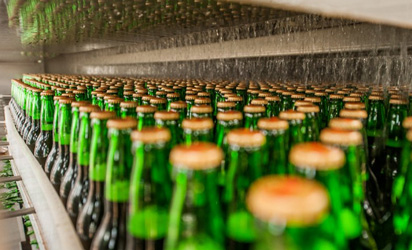 Arne Rust, Marketing Director,  International Breweries Plc,  at the launch in Onitsha, Anambra State said the ceremony represents the essence of the brand. "Through this ceremony, we hope to inspire consumers to be heroes every day and in every way. We have great plans for our consumers in Nigeria, part of which includes strategically launching several beer brands to suit specific geography and cultures.
Hero is a well-established brand in the eastern part of the country.  International Breweries   genuinely cares for the culture and tradition of the people, and we will consistently seek ways to showcase our culture and positively impact the society," he said.