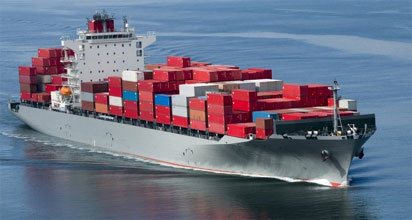 The National Biosafety Management Agency (NBMA) has asked Seed and Grain dealers to comply with import guidelines or face sanction.
Dr Rufus Ebegba, the Director General of the Agency, gave the charge during an interactive meeting with the seed and grain dealers in Abuja on Wednesday.
"There is ignorance among the seed and grain dealers, particularly those that import from America, South and North America and South Africa about the process of importing Genetically Modified Organisms (GMO).
"So since the establishment of NBMA, we find it very necessary to constantly let the dealers to be well enlightened about the law and regulations of importing Genetically Modified (GM) seeds and grains into the country.
"Some companies still feign ignorance about where GM grains are produced across the globe and continue to import from such countries, this meeting is to enlighten the companies and ensure that everybody key into the Biosafety system.
"Companies have been importing GMOs for years even before the establishment of NBMA, so now that a regulatory agency is in place, the need to abide by the NBMA Act 2015 is necessary," he said.
According to him, 'the federal government is interested in providing a conducive environment for businesses to thrive but it is the responsibility of the business community to comply with the necessary laws and guidelines provided by the government.
"Dealers are encouraged to ensure that their activities are in compliance with the Agency's import guidelines," he said.
He informed the companies that border agencies of the federal government would not allow any bulk importation of GM seeds or grains into the country without a Biosafety permit.
He, however noted that some companies had already been granted Biosafety permits by the agency, adding that the agency would not compromise its stand in ensuring that the health of Nigerians and the environment are not threatened by any potential risk posed by GMOs.
One of the stakeholders, Ms Tola Johnson of Agboola Farms Ltd. congratulated the NBMA for helping seed and grain dealers in making the application process easy.
"The process is not as complicated as I had earlier thought, it's not cumbersome and NBMA helps all through the way of the application process," she said.
Mr Unarmed Ahmed, of Commodities and Products Inspectorate Department, Federal Ministry of Industry, Trade and Investment also commended the NBMA.
"Thank you for this meeting, carrying everybody along in all your activities. Our Ministry will continue to support NBMA to increase our GDP and regain our lost glory," he said.
Dr Mathew Dore, Country Coordinator, Programme for Biosafety Systems (PBS) urged the companies to work together and cooperate with NBMA for successful execution of the import guidelines.
Most of the participants at the meeting, which attracted over 50 grain importers and representatives from ministries and agencies, agreed to work with NBMA.
They also agreed for the formation of a strong and viable seed and grains importers' network that would allow for effective monitoring and supervision. (NAN)