In line with its overall vision to build the health of young people and facilitate their access to health services, Youth Empowerment and Development Initiative, YED, has launched an adolescent health project for girls.
The project tagged: "The BMZ SKILLZ Girl Project" is sponsored by the German government's Federal Ministry for Economic Cooperation and Development through Street Football World.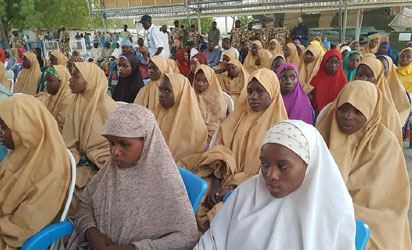 The girls-only project targets over 2,000 girls aged 13 and 19 in disadvantaged communities in Lagos, Abuja, Akwa Ibom and Ogun State and centres on HIV/AIDS prevention, sexuality and life skills. The programme also aimed at supporting young women and girls to better protect themselves from HIV/AIDS as well as make self-determined life decisions.
Speaking at the launch in Lagos, the Executive Director of YEDI, Mr. Oje Ivagba, explained that the objectives of the project was to improve the sexual and reproductive knowledge of adolescent girls thereby reducing risky sexual behaviour, the incidence of HIV and unintended pregnancies amongst girls aged 13 to 19.
He added that the project was also to equip them with critical life skills, health education and counselling that will enable them to make better decisions and become productive members of the society.
"The project will also build and develop a team of community role models who can deliver and monitor the project in their local communities, and promote physical activity and well-being through inclusive sport."
He also noted that the desired impact of the programme was to support adolescents' positive and healthy transition into productive adults.
On her part, YEDI's Head of Programmes Tomisin Ojo reiterated the organization's overarching vision of empowering young people with requisite knowledge to live healthy and avoid risky behaviour.
"YEDI is very particular about empowering and educating young people and this project is specifically for young women and the girl-child. It is aimed at providing them with sexual and reproductive health awareness and life skills through innovative football curriculum; developing local community youth (notably women aged 18-28 years) who will deliver the interventions.
"We are also particular about raising HIV/AIDS and malaria awareness amongst young people using the in-school, out-of-school and community approach especially during international United Nations Observance Days," Ojo noted.
On why a special focus on adolescents, Tomisin was quick to quote from a 2011 study conducted by Action Health which stated that 25 percent of adolescent girls surveyed had begun childbearing as early as 13 years old.   "In addition, over 50 percent of girls had experienced physical and sexual violence by their partner and had no support group or association outside of their families and religious organizations. It is estimated that women make up over 50 percent of the population of people living with HIV/AIDS in Nigeria, Tomisin stated while presenting the SKILLZ Girl Project.