By Michael Eboh
The Federal Government, yesterday, disclosed that N1.7 trillion would be pumped into the Niger Delta between now and 2021 to pursue the development of the region.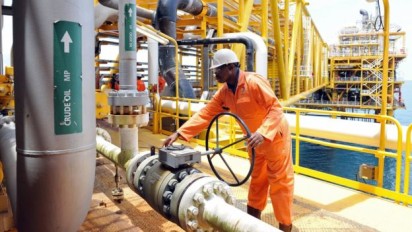 Speaking at the Seventh Sustainability in the Extractive Industry, SITEI, conference organised by CSR-In-Action in Abuja, Special Adviser on Niger Delta Affairs to the Minister of State for Petroleum Resources, Mr. Charles Achodo, said that the money would be invested by the Federal Government, International Oil Companies and some government agencies.
He said that the current Presidential Amnesty Programme of the Federal Government was not sustainable, adding that the programme cannot be a solution to the crisis in the Niger Delta, especially as the huge money expended on the programme cannot guarantee peace in the region.
"The Amnesty is very clear and it cannot be a solution to the state of insecurity in the Niger Delta. Rather, you use the amnesty to create an asymmetrical environment.  A fragile environment does not like asymmetry,  it likes more of a symmetrical response.
"A situation where you are paying people N65,000 every month to keep quiet, that does not solve the problem. If you multiply N65,000 by the number of militants and by the number of years the programme has been running, you are looking at close to N50 billion. That is a huge amount of money. It is not sustainable and it will not guarantee you what you expect in the place," he noted.
Achodo lamented that $40 billion had been invested in 11,000 projects in the Niger Delta over the last 10 years without concrete evidence, noting that this led to the launch of the Niger Delta Development Compact by the Federal Government to mobilise N1.7 trillion to the region in the short to medium term.
He said the $40 billion was invested through the Niger Delta Development Commission, NDDC, the Ministry of Niger Delta Affairs and other government agencies.
Trade crude oil online using CCI traders. www.ccitraders.com